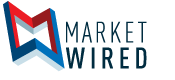 Cannabix' Marijuana Breathalyzer Is Positioned to Capitalize on Anticipated Legalization in Canada and United States - CFN Media
/EINPresswire.com/ -- SEATTLE, WA -- (Marketwired) -- 10/04/16 -- CFN Media Group, the leading creative agency and digital media network dedicated to legal cannabis, recently published an article focused on Cannabix Technologies' (OTC PINK: BLOZF) development of a cannabis breathalyzer as both Canada and the United States look to advance the legalization of marijuana.
Later this fall, voters in California, Arizona, Nevada, Maine and Massachusetts will decide whether marijuana should be legalized for recreational use. The Canadian Liberal government also recently announced plans to introduce legislation legalizing marijuana in the spring of 2017. The Canadian government has set up a Task Force on Marijuana Legalization and Regulation, chaired by the Honourable Anne McLellan and spearheaded by Mr. Bill Blair, MP, current Parliamentary Secretary to the Minister of Justice, to consult with experts across the country to learn how to best legalize and regulate marijuana.
With the pending legalization of marijuana, law enforcement agencies across North America and the world are grappling with the issue of marijuana impaired driving. Law enforcement has done a commendable job in enforcing alcohol impaired driving in North America and society has also come to frown on alcohol impaired driving. Alcohol impaired driving is enforced with sophisticated breathalyzers that collect evidence of impairment and criminal charges have a high likelihood of resulting in conviction.
Unlike alcohol impaired driving, society is still unsure of how to address marijuana impaired driving and many jurisdictions and law enforcement agencies are trying to determine how best to administer the issue of "drugged driving."
In addition to marijuana impaired driving, employers are also concerned with employees that may be impaired by marijuana. These workplace issues could be particularly concerning when heavy machinery is involved and safety is paramount.
Cannabix Technologies Inc. is developing a point of care device that would be similar to alcohol breathalyzers and would be used at the roadside to collect evidence of marijuana impairment. This tool would also be useful in testing employees for on the job sobriety.
Cannabix Technologies' breathalyzer would determine whether someone has consumed THC within the two hours preceding the test. This test would be unlike saliva or urine testing which can result in positive tests days after consumption of THC. The Cannabix Breathalyzer would consequently provide a critical measure of "recency" to avoid implicating drivers that are no longer high.
Click here to read the full article on CannabisFN.com: http://www.cannabisfn.com/cannabix-technologies-is-well-positioned-to-capitalize-on-anticipated-marijuana-legalization-in-canada-and-united-states-as-cannabis-stocks-move-higher/
Learn how to become a CFN Media featured company, brand or entrepreneur: http://www.cannabisfn.com/become-featured-company/
Download the CFN Media iOS mobile app to access the world of cannabis from your smart phone:
https://itunes.apple.com/us/app/cannabisfn/id988009247?ls=1&mt=8
Or visit our homepage and enter your mobile number under the Apple App Store logo to receive a download link text on your iPhone: http://www.cannabisfn.com
About CFN Media
CFN Media (CannabisFN) is the leading creative agency and media network dedicated to legal cannabis. We help marijuana businesses attract investors, customers (B2B, B2C), capital, and media visibility. Private and public marijuana companies and brands in the U.S. and Canada rely on CFN Media to grow and succeed.
CFN Media
Frank Lane
206-369-7050
flane@cannabisfn.com