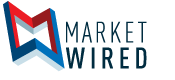 Energy Storage North America 2016 Opens in San Diego
/EINPresswire.com/ -- SAN DIEGO, CA -- (Marketwired) -- 10/04/16 -- Energy Storage North America (ESNA), the largest gathering of policy, technology and market leaders in energy storage, today opened its doors for its fourth year. Throughout the course of the three-day event, approximately 2,000 attendees from 35 countries, representing over 900 organizations, will attend the expo and conference sessions to network, meet partners and customers, and learn about the latest advances in storage technology, applications and finance.
According to ESNA Conference Chair Janice Lin, "Energy storage is here now: it's cost-effective, it's widely deployed and the market is rapidly growing. The success stories highlighted in our programming, workshops and site tours over the next three days all underscore this reality. We are in the midst of an industry shift that will forever change the way electricity is produced, delivered and consumed, and energy storage is a driving force in that transformation."
Energy storage has had a record-breaking year of growth, with significant geographic, legislative, and market diversification success. ESNA's three-day program will celebrate progress to date in building a thriving energy storage industry. Over 150 panelists, keynote speakers and workshop instructors will chart a path forward for storage by focusing on the many diverse projects, innovative business models and evolving policy framework that will catapult the industry into its next phase of growth.
ESNA 2016 is grateful to its many sponsors, including Platinum sponsors AES Energy Storage, Alevo and Current by GE.
About Energy Storage North America
Energy Storage North America is the largest conference, exhibition and networking event for the North American energy storage industry. Now in its fourth year, ESNA connects developers, energy users, utilities and policymakers to advance understanding and deployment of energy storage and ultimately build a cleaner, more affordable, and more resilient grid. ESNA 2016 is taking place October 4-6 in San Diego, California. Visit www.esnaexpo.com to learn more.
Media Contact
Eugene Hunt
Trevi Communications for Energy Storage North America
Email Contact
978.750.0333