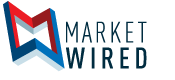 US Nuclear Enters Drone Market Through Strategic Alliance
/EINPresswire.com/ -- LOS ANGELES, CA -- (Marketwired) -- 10/04/16 -- US Nuclear Corp. (OTCBB: UCLE) and FlyCAM UAV have signed a strategic alliance and non-compete agreement. The purpose of the agreement is to "form a strategic alliance to promote, build, sell, and service Drones and Airborne Sensor Systems in the USA and around the world." With several different models already built and available for purchase, US Nuclear Corp. and FlyCAM UAV are poised to capture this emerging market.
The agreement includes:
Non-compete covenant: Ruling out competition in sales and human resources
Division of labor: The two parties have distinct and separate areas of responsibility. Both parties are involved in manufacture, marketing, sales, and service.
Product supply: US Nuclear Corp. is supplying the radiation, chemical, and biological sensors and/or collectors, in addition to the data transmission, software programming, and customer service.
FlyCAM UAV is supplying the appropriate drone, camera, flight control, batteries, transceivers, and flight services.
Consideration: No monetary consideration is required in this Agreement because each party is foregoing the same actions and behaviors to the value and benefit of the other party.


The agreement is signed by Jeri Donaldson, President of FlyCAM UAV, and Robert Goldstein, CEO of US Nuclear Corp.
Joint marketing activities will include advertising, speaking and exhibiting at conferences, and live flight customer demonstrations with real-time data collection and mapping. Marketing is both direct and through distributors.
UCLE CEO Robert Goldstein commented on the new alliance; "With recent clarifications on regulation on drone tech regulations there is expected to be much more investment in the industry. We believe this is the perfect time to enter this industry, which we hope will significantly increase US Nuclear's revenue potential."
About US Nuclear Corporation
US Nuclear Corporation (UCLE) specializes in the development and manufacturing of radiation detection instrumentation. One of our core values is to punctually deliver top-quality products that have been thoroughly tested and certified, continuously improving design and functionality to ensure precise radiation detection and proper worker safety. Product development is another key aspect that defines us -- if you can't find a product that meets your needs, or if you have a unique project with special requirements, we can work with you to design a system to meet your specifications. Feel free to contact us today to discuss your application and requirements.
Safe Harbor Act
This press release includes "forward-looking statements" within the meaning of the safe harbor provisions of the United States Private Securities Litigation Reform Act of 1995. Actual results may differ from expectations, estimates and projections and, consequently, you should not rely on these forward looking statements as predictions of future events. Words such as "expect," "estimate," "project," "budget," "forecast," "anticipate," "intend," "plan," "may," "will," "could," "should," "believes," "predicts," "potential," "continue," and similar expressions are intended to identify such forward-looking statements. These forward-looking statements involve significant risks and uncertainties that could cause the actual results to differ materially from the expected results.
To Learn More Please Visit:
USNuclearCorp.com
CONTACT:
US Nuclear Corp.
Robert I. Goldstein
President, CEO, and Chairman
Rachel Boulds
Chief Financial Officer
(818) 883 7043
Email: info@usnuclearcorp.com