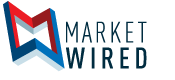 Semitrex Highlights Innovative Power Conversion Technology at PwrSoC 2016 Workshop
/EINPresswire.com/ -- MADRID, SPAIN -- (Marketwired) -- 10/04/16 -- This week at the PwrSoC 2016 workshop, Michael H. Freeman, J.D., CEO/CTO for power semiconductor company Semitrex, will deliver a presentation titled 'A New Way to Power the World with High Efficiencies.' Part of PwrSoC 2016's electronic poster presentations, Freeman's session will be held on Tuesday, October 4. At the conference, Freeman will be joined by Semitrex International Technical Advisory Board Chairman Dr. Andrea Baschirotto and Vice Chairman Dr. Piero Malcovati. The two European Ph.D.s, specialize in analog/mixed signal IC design, are esteemed senior members of IEEE and have authored numerous international papers, technical articles and conference presentations.
Selected by PwrSoC 2016 organizers based on his expertise in integrated power converter technologies, Freeman's presentation will address the global initiatives driven by world governments and the electronics industry for more efficient power supplies. Attendees will be given a detailed explanation of Semitrex's core energy efficiency power supply technologies, which can convert mains power worldwide to virtually any lower voltage with over 90 percent efficiency (across all current loads) from 20 milliamps up, with less than one milliwatt of standby draw power. Semitrex's pre-regulation voltage reduction technology enables high energy efficiencies in power down and up conversions. This process is what sets the Semitrex approach to power conversion apart from traditional methods.
The Semitrex demonstration will include its 400+ volt TRONIUM® Power Supply System on a Chip® (PSSoC®). Semitrex is the only semiconductor company in the world which has modified a fab process to control over 400 volt circuits in a 180 nanometer semiconductor fab process. According to Freeman, "This is truly a monumental achievement, as the switch from one micron to a 180nm process opens the door to advancements across the entire field of power conversions. This has never been done before. Our ability to handle high voltages of over 400 volts in a small geometry process at over 95 percent efficiency per Muxcapacitor® stage means that power supplies can now achieve 95 percent overall efficiencies around the globe."
The leading international technical workshop dedicated to advancing integrated power conversion technologies, PwrSoC is in its fifth year. The 2016 workshop will be held at the Universidad Politécnica de Madrid with a focus on the integration of both modular and granular electronic power converters for multiple applications by accessing a broad range of leading-edge technologies. The Power Sources Manufacturers Association and IEEE Power Electronics Society are jointly sponsoring the workshop, and the Centro de Electrónica Industrial is hosting the event.
Semitrex's participation in the PwrSoC workshop in Madrid comes on the heels of its recent expansion in Europe, with the opening of its London Integrated Design Center and its UK subsidiary Semitrex Integrated Semiconductors, Limited. The new London office enables Semitrex to develop new technology that will help Europe meet the renewable energy goals recently mandated by the European Union.
Please visit www.semitrex.eu for more information.
About Semitrex
Semitrex is a new breed of power semiconductor company enjoying successes in energy-efficient digital power solutions. At a time when worldwide energy shortages are a reality and strict new efficiency standards are being enacted globally, Semitrex is creating impactful, revolutionary energy-efficient power conversion products that are friendly to humans and the environment.
The first real power supply breakthrough in over four decades, Semitrex's highly energy-efficient TRONIUM® Power Supply System on a Chip® (PSSoC®) is a total solution that virtually eliminates vampire power losses. Applications addressed by Semitrex's power conversion technology include the billions of devices in the consumer, computer, telecom, medical, and industrial markets. To learn more about Semitrex, please visit the company website at www.semitrex.com, follow them on LinkedIn and Twitter, and like them on Facebook.
Embedded Video Available: http://www2.marketwire.com/mw/frame_mw?attachid=3063302

Media Contact:
Stephanie Olsen
Lages & Associates
(949) 453-8080
Email Contact