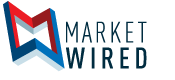 Coastal Integrated Services Acquires Bugout Pet Products
/EINPresswire.com/ -- CHEYENNE, WY -- (Marketwired) -- 10/04/16 -- Coastal Integrated Services Inc. (OTC PINK: COLV) is pleased to announce that it acquired Bugout™ Pet Products, a private entity through a share exchange agreement between COLV and Bugout™ Pet Products.
The Bugout™ Pet Feeding System was developed by a pet owner, as an answer to the problem of crawling insects invading pet food. Any pet be it dogs, cats, ferrets, potbellied pigs, that eats off the ground can be impacted by this problem. The Bugout™ Pet Feeding System addresses these problems. The all-in-one design features a secure delivery system that provides a continuous flow of water giving the pet drinking water and forms a moat area around the removable feeding dish. Insects won't cross the moat! The Bugout™ Pet Feeding System is a winning solution in the multi-million dollar pet product market. Please visit the website at www.bugout.net.
Coastal Integrated Services President John Newman stated, "This acquisition fits in with our current line of award winning plastic products. It is poised to be another winner that will benefit the company and its shareholders."
About Us:
Coastal Integrated Services is a development company specializing in plastic products in various markets. Bugout™ Pet Products is the company's latest acquisition, poised to make an impact in the multi-million dollar pet industry.
Simply Lids is an award winning company whose specialty is disposable beverage lids in the food services industry. Simply Lids' patented technologies provide a safer, more enjoyable drinking experience, without splashing or spills, and has the added benefit of unique marketing opportunities, never before realized in this industry sector. Simply Lids plans on being the leader in this multi-billion dollar sector through the application of its unique technology and innovation. For more information, please visit our website at www.coastalintegratedservices.com.
Forward-Looking Statements:
This news release contains "forward-looking statements" within the meaning of the U.S. Private Securities Litigation Reform Act of 1995. When used in this release, words such as "estimate," "expect," "anticipate," "projected," "planned," forecasted" and similar expressions are intended to identify forward-looking statements, which are, by their very nature, not guarantees of Coastal Integrated Services Inc.'s future operational or financial performance, and are subject to risks and uncertainties. Readers are cautioned not to place undue reliance on these forward-looking statements, which speak only as of the date of this release. Due to the risks and uncertainties, actual events may differ materially from current expectations. The Company disclaims any intention or obligation to update or revise any forward-looking statements, whether as a result of new information, future events or otherwise.
Contact:
Mr. John Newman
President
Tel: 702-720-6757
www.coastalintegratedservices.com