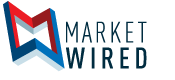 Augusta Industries Sales Update
/EINPresswire.com/ -- TORONTO, ONTARIO -- (Marketwired) -- 10/03/16 -- Augusta Industries Inc. (the "Corporation") (TSX VENTURE: AAO) is pleased to announce that its wholly owned subsidiary, Marcon International Inc. ("Marcon"), has been awarded contracts with various departments of the United States government for the supply of instrumentation and equipment. The aggregate value of the agreement entered into was $645,166.19 in the last 30 days. The current backlog of orders, including these new contracts, is $1,207,043.00 as of September 30, 2016.
"The continued efforts and hard work of the Corporation's sales staff has made the month of September a record month in terms of contracts signed," stated Allen Lone, President of the Corporation. "The Corporation's sales strategy has result in increased sales and continued growth."
About the Corporation:
Through its wholly owned subsidiaries, Marcon and Fox-Tek Canada Inc. ("Fox-Tek"), the Corporation provides a variety of services and products to a number of clients.
Marcon is an industrial supply contractor servicing the energy sector and a number of US Government entities. Marcon's principal business is the sale and distribution of industrial parts and equipment (Electrical, mechanical and Instrumentation.) In addition to departments and agencies of the U.S. Government, Marcon's major clients include Saudi Arabia-Sabic Services (Refining and Petrochemical), Bahrain National Gas Co, Bahrain Petroleum, Qatar Petroleum, Qatar Gas, Qatar Petrochemical, Gulf of Suez Petroleum, Agiba Petroleum and Burullus Gas Co.
Fox-Tek develops non-intrusive asset health monitoring sensor systems for the oil and gas market to help operators track the thinning of pipelines and refinery vessels due to corrosion/erosion, strain due to bending/buckling and process pressure and temperature. The Corporation's FT fiber optic sensor and corrosion monitoring systems allow cost-effective, 24/7 remote monitoring capabilities to improve scheduled maintenance operations, avoid unnecessary shutdowns, and prevent accidents and leaks.
The TSX Venture Exchange has in no way passed upon the merits of the proposed transaction and has neither approved nor disapproved the contents of this press release.
This press release contains forward-looking statements based on assumptions, uncertainties and management's best estimates of future events. Actual results may differ materially from those currently anticipated. Investors are cautioned that such forward-looking statements involve risks and uncertainties. Important factors that could cause actual results to differ materially from those expressed or implied by such forward-looking statements are detailed from time to time in the Corporation's periodic reports filed with the Ontario Securities Commission and other regulatory authorities. The Corporation has no intention or obligation to update or revise any forward-looking statements, whether as a result of new information, future events or otherwise.
Contacts:
Augusta Industries Inc.
Allen Lone
President, CEO
(905) 275-7570 Ext 226
atlone@fox-tek.com