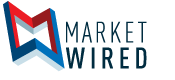 Naturally Splendid Hires New Chief Financial Officer
/EINPresswire.com/ -- VANCOUVER, BRITISH COLUMBIA -- (Marketwired) -- 10/03/16 -- Naturally Splendid Enterprises Ltd. ("Naturally Splendid") (FRANKFURT: 50N)(TSX VENTURE: NSP)(OTC: NSPDF) is pleased to announce that they have secured the services of Mr. Brian Richardson in the position of Chief Financial Officer (CFO).
Brian is a Chartered Professional Accountant, CA, who has over 15 years experience as a public company CFO and has worked as a financial professional in a number of industries including pharmaceuticals, high tech, energy and mining. His international experience includes working in both the private and public markets with a focus on emerging high growth companies. Areas of experience include financial reporting and control, financings, operations, strategic leadership and in mergers and acquisitions. Brian has a B.Comm degree from Queen's University in Kingston and an MBA from IMD in Lausanne, Switzerland.
Mr. Richardson duties will include coordinating all aspects of the Company's financial reporting and controls; preparing annual and interim financial statements; preparing and reviewing MD&A and other disclosure derived from Company's financial information; liaising with auditors and audit committee members on financial matters and overseeing cash management as well as preparation of the Company's budgets and forecasts. As importantly, Mr. Richardson will be assisting the CEO in financing and fund-raising activities as well as co-ordinating with the Company's bankers and financiers. Mr. Richardson states, "I am looking forward to working with the entire Naturally Splendid team and am confident my skillset, expertise and experience will be an asset to the Company. It is an exciting time to be joining Naturally Splendid and am eager to get started".
Naturally Splendid CEO Mr. Craig Goodwin states, "As Naturally Splendid continues to evolve as a Company, securing key personnel for senior management positions is very much a strategy of the Company. Brian's experience is broad and he has been involved in raising over $100 million dollars over his career. Company Co-founder Bryan Carson and myself would like to welcome Brian to the Naturally Splendid team and we look forward to fully capitalizing on the assets that have been accumulated within Naturally Splendid".
Naturally Splendid would like to thank Mr. Chuck Jenkins who served as CFO for Naturally Splendid since going public in 2013 and for Race Capital Corp., the initial CPC that completed a Qualification Transaction with Naturally Splendid. Mr. Jenkins will assist Mr. Richardson with the transition through to the end of October 2016. Mr. Jenkins has also resigned as a director of Naturally Splendid.
About Naturally Splendid Enterprises Ltd.
Naturally Splendid is a multifaceted biotechnology company that is developing, producing, commercializing, and licensing an entirely new generation of plant-derived, bioactive ingredients, nutrient dense foods, and related products. Naturally Splendid is building an expanding portfolio of patents (issued and pending) and proprietary intellectual property focused on the commercial uses of industrial hemp and non-psychoactive cannabinoid compounds in a broad spectrum of applications.
Naturally Splendid currently has six innovative divisions: (1) Natera® brand of retail hemp superfood products currently distributed throughout North America and Asia; (2) Chi Hemp Industries Incorporated (Chii) is selling natural and organic hemp products through e-commerce (3) PawsitiveFX® brand of pet care products; (4) Simlpi Plant-Based Ingredients Division of plant-derived bulk ingredients including patent-pending HempOmega®; (5) The 12,000-square-foot POS / BPC Facility - which is managed for Naturally Splendid by POS Bio-Sciences - is positioned to offer commercial-scale custom processing solutions for biological materials, such as functional foods and natural health ingredients to a wide range of clients (6) hemp-based cannabinoid nutraceuticals. The Company's advanced technologies, industry expertise, and strategic partners allow for the creation of customized solutions with a consistent focus on quality and sustainability.
For more information e-mail info@naturallysplendid.com or call 604-673-9573.
On Behalf of the Board of Directors
J. Craig Goodwin, CEO, Director
Forward-Looking Statements
Information set forth in this news release contains forward-looking statements that are based on assumptions as of the date of this news release. These statements reflect management's current estimates, beliefs, intentions and expectations. They are not guarantees of future performance. Naturally Splendid cautions that all forward looking statements are inherently uncertain and that actual performance may be affected by a number of material factors, many of which are beyond Naturally Splendid's control including, but not limited to, Naturally Splendid's ability to complete the balance private placement financing. Accordingly, actual and future events, conditions and results may differ materially from the estimates, beliefs, intentions and expectations expressed or implied in the forward looking information. Except as required under applicable securities legislation, Naturally Splendid undertakes no obligation to publicly update or revise forward-looking information.
NEITHER TSX VENTURE EXCHANGE NOR ITS REGULATION SERVICES PROVIDER (AS THAT TERM IS DEFINED IN THE POLICIES OF THE TSX VENTURE EXCHANGE) ACCEPTS RESPONSIBILITY FOR THE ADEQUACY OR ACCURACY OF
Contacts:
Naturally Splendid Enterprises Ltd.
Office: (604) 465-0548
Fax: (604) 465-1128
E-mail: info@naturallysplendid.com
Website: www.naturallysplendid.com