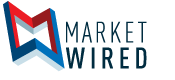 Canada Plans for $23.3 Billion in Fourth-Quarter Project Completions, an Industrial Info News Alert
/EINPresswire.com/ -- SUGAR LAND, TX -- (Marketwired) -- 09/30/16 -- Researched by Industrial Info Resources (Sugar Land, Texas) -- Canada is planning to complete projects with a combined total investment value of $23.33 billion from October through December of this year. The Metals & Minerals Industry, with more than $10 billion in planned completions, features the highest value, followed in a distant second by the Oil & Gas Production Industry, with $3.1 billion in planned completions.
To read the complete story, check out the most recent edition of Industrial Info's NavigatIIR online newsletter.
Industrial Info Resources (IIR), with global headquarters in Sugar Land, Texas, five offices in North America and 10 international offices, is the leading provider of global market intelligence specializing in the industrial process, heavy manufacturing and energy markets. Industrial Info's quality-assurance philosophy, the Living Forward Reporting Principle, provides up-to-the-minute intelligence on what's happening now, while constantly keeping track of future opportunities. Follow IIR on: Facebook - Twitter - LinkedIn. For more information on our coverage, send inquiries to info@industrialinfo.com or visit us online at http://www.industrialinfo.com.
Brian Ford
(713) 783-5147