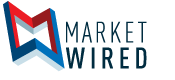 Dalmac Energy Reports Q1'17 Financial Results
/EINPresswire.com/ -- EDMONTON, ALBERTA -- (Marketwired) -- 09/29/16 -- John Babic, President and CEO of Dalmac Energy Inc. ("Dalmac") (TSX VENTURE: DAL) is pleased to announce the unaudited first quarter results for the reporting period ended July 31, 2016.


FINANCIAL HIGHLIGHTS                                                Change
(000's Cdn Dollars, except per share data)       Q1'17     Q1'16         %
----------------------------------------------------------------------------
Revenues                                         3,752     5,337       (30)%
Gross Profit                                       780       868       (10)%
Gross Margin (%)                                    21%       16%       31%
EBITDAS (loss)                                      34       -76      (144)%
Net earnings (loss)                               (830)     (762)        9%
  Earnings (loss) per share - basic              (0.03)    (0.03)       (0)%
  Earnings (loss) per share - diluted            (0.03)    (0.03)       (0)%
----------------------------------------------------------------------------


Business Highlights


--  The continuing lower levels of activity, largely stemming from the
    decline in oil prices, resulted in a 30% drop in Q1'17 revenue. Other
    contributing factors to the revenue decline was the fiercely competitive
    landscape of the oilfield. Instead taking on more discounted fluid
    transfer contracts, Dalmac has attempted to prioritize its focus on jobs
    that yield a positive contribution. This invariably necessitated being
    more selective on choosing which customers to prioritize our
    concentration. The Q1'17 was also subject to with unusually heavy
    rainfall, in which we saw road bans where we had none the previous year,
    and a general unwillingness from customers to take on added expenditures
    related to muddy and soggy terrain. It is also worth noting that the
    Company has seen a significant increase in revenue for the start of the
    second quarter.
--  Even though revenues dropped by 30% to $3.8M, Dalmac has managed to
    increase its gross profit margin, as a percentage of revenue, by 31%
    from the same period last year.
--  EBITDA increased 144% to $34K
--  On August 28, 2016 Dalmac completed a $1.5M financing facility with a
    subordinated lender. At the same, the Company amended its covenants with
    its senior lender. The direct impact of the aforementioned means that
    the Company is now in full compliance with its covenant requirements.
    The Q1'17 financial statement reflects the senior debt current because
    the agreement was signed subsequent to the quarter end. The senior debt
    will be reclassified to long term on the Q2'17 statements


Results of operations
Depressed oil and gas prices and reduced activity levels continue to be reflected in the Corporation's Q1'17 revenue performance. Low oil prices and activity levels combined with discounted pricing led to a 30% decrease in quarterly revenues. Apart from the aforementioned the first quarter is traditionally impacted by spring/summer break up conditions, forest fires and rain, all of which conspire to make Q1 a money losing quarter. Despite these trends, Dalmac has still managed to increase its quarterly gross margins by 28% and improve its EBITDA by 144%. The quarterly net loss of $830K represented an increase of 9% from the previous year, however a significant portion of that was predominantly due to a non-cash $219K loss on disposal of equipment.
Subsequent Developments
On August 28th, 2016, Dalmac has completed a $1.5M financing facility with a subordinated lender. Also in conjunction with this the Company has entered into a sale lease-back transaction for $250K with a related party. The aforementioned events will not only serve to improve our working capital but will also increase our operating cash availability with our senior lender. In conjunction with the above financing arrangements the Company has also entered into an Amended covenant arrangement with its senior lender whereby all prior covenant breaches have been waived. Dalmac is now in full compliance with all its financial covenants. All necessary reclassifications of long term debt from current will be adjusted in the Q2'17 financial statements.
Outlook
Recently there have been some positive signs from customers in the conventional oil and gas industry with oil prices rebounding to more than $51 USD / barrel in June, but we subsequently saw oil prices again retract by nearly 20% over the past month. The conclusion seems to be that there remains significant uncertainty overall as to the magnitude and timing of any future recovery in activity levels in the oil and gas industry. Given the uncertainties in the oil and gas markets, our outlook remains tempered for the remainder of fiscal 2017. Low commodity prices and utilization demand will continue to have a negative impact our financial results. Taking a long-term view, Dalmac is of the opinion that our competitive position continues to be positive. Despite short-term uncertainties and challenges, we are well-positioned geographically, with a complete range of specialized well stimulation and fluid transfer services in west central Alberta. We also continue to be an industry leader in customer service and safety, which will be key contributors to our success in the long-term. Our strategy going forward is to continue managing our costs while improving our balance sheet while keeping a close eye on debt levels reduction. Thanks to our many talented and dedicated people who share our vision of weathering this economic downturn we are more confident than ever about the prospects of surviving the down turn and coming out stronger than before. In summary, Dalmac is leaner, keener, and more disciplined in negotiating fair and competitive rates with our customers with whom we share a joint pursuit of participating in more drilling and completion programs currently scheduled for the Duvernay basin.
Statements throughout this report that are not historical facts may be considered 'forward looking statements'. Such statements are based on current expectations that involve risks and uncertainties, which could cause actual results to differ from those anticipated. Important factors that can cause anticipated outcomes to differ materially from actual outcomes include the impact of general economic conditions, industry conditions, competition from other industry participants, volatility of petroleum prices, the ability to attract and retain qualified personnel, changes in laws or regulation, currency fluctuations, continued ability to access capital from available facilities and environmental risks. References to "Dalmac', the "Corporation", "Company", "us", "we", and "our" mean Dalamc Energy Inc. and its subsidiary Dalmac Oilfield Services Inc. The TSX Venture Exchange does not accept responsibility for the adequacy or accuracy of this release. We seek safe harbor.
Contacts:
Dalmac Energy Inc.
John Babic
CEO
780-988-8510
jbabic@dalmac.ca