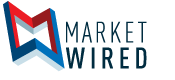 North Sea Energy Announces Premier to Resign as Operator of Bagpuss and Blofeld
/EINPresswire.com/ -- TORONTO, ONTARIO -- (Marketwired) -- 09/29/16 -- North Sea Energy Inc. ("NSE" or the "Company") (TSX VENTURE: NUK) announces that Premier Oil UK Limited ("Premier") have informed the Bagpuss joint-venture ("JV") partnership that they are resigning as Operator of the Bagpuss joint-venture (Licence P.1943) with the effective date of December 31, 2016. Premier have confirmed that they will work with the new Operator to assure a smooth transfer of responsibilities. In addition, Premier have agreed in principle to sell their 40.1% working interest in the Bagpuss JV to Reach Halibut Limited subject to approval by the JV partners and regulatory consent from the OGA.
About NSE:
The Company, founded in February 2007, is a UK focused oil and gas exploration and appraisal company quoted on the TSX-V. NSE, along with its wholly owned subsidiary, North Sea Energy (UK NO2) Limited, holds two high impact opportunities in the UK North Sea. These opportunities are the Bagpuss and Blofeld prospects located in blocks 13/24c and 13/25 of the UKCS.
Forward-looking statements
Except for statements of historical fact, this news release contains certain "forward-looking information" within the meaning of applicable securities law. Forward-looking information is frequently characterized by words such as "plan", "expect", "forecast", "project", "intend", "believe", "anticipate", "estimate" and other similar words, or statements that certain events or conditions "may" or "will" occur. Although we believe that the expectations reflected in the forward-looking information are reasonable, there can be no assurance that such expectations will prove to be correct. We cannot guarantee future results, performance or achievements. Consequently, there is no representation that the actual results achieved will be the same, in whole or in part, as those set out in the forward-looking information. Forward-looking information is based on the opinions and estimates of management at the date the statements are made, and are subject to a variety of risks and uncertainties and other factors that could cause actual events or results to differ materially from those anticipated in the forward-looking information.
In particular, there can be no certainty that analysis of the hydrocarbons and reservoir will result in commerciality being established. Factors which may cause commerciality not to be established include risks and uncertainties such as analysis concluding that the hydrocarbons are not of a commercially interesting grade, logistical challenges associated with extracting in the North Sea, oil prices, access to financing (for a full list of risks please refer to our financial statements and management discussion and analysis filed on www.sedar.com).
Neither the TSX Venture Exchange nor its Regulation Services Provider (as that term is defined in the policies of the TSX Venture Exchange) accepts responsibility for the adequacy or accuracy of this release.
Contacts:
North Sea Energy Inc.
J. Craig Anderson
Chairman & CEO
416-366-4700
canderson@northseaenergy.ca
www.northseaenergy.ca