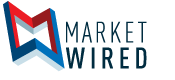 Blackbird Energy Inc. Announces Regulatory Approval for Its Infrastructure Development, Commencement of Fall Drill Program, Loan Facility Approval and Appointment of Vice President, Land
/EINPresswire.com/ -- CALGARY, ALBERTA -- (Marketwired) -- 09/29/16 -- Editors Note: There is a photo associated with this press release.
Blackbird Energy Inc. ("Blackbird" or the "Company") (TSX VENTURE: BBI) is very pleased to announce the receipt of regulatory approval for its infrastructure development, the commencement of its fall drill program, the approval of a Revolving Operating Loan Facility with Alberta Treasury Branches ("ATB Financial") and the appointment of a Vice President, Land.
Regulatory Approval of Infrastructure Development and Commencement of Construction
On September 28, 2016 Blackbird achieved the critical company milestone of Alberta Energy Regulator ("AER") approval for its 100% owned and operated Elmworth facility (the "Facility") and pipeline gathering system (the "Gathering System"). Upon the receipt of the AER approval, Blackbird immediately commenced construction, with completion expected in December, 2016. Prior to the AER approval all front end engineering had been completed, and all long lead items were ordered.
Blackbird's Facility located at 12-14-70-7W6 will have an initial capacity of approximately 10 mmcf/d of natural gas plus associated liquids of approximately 1,500 bbls/d, for aggregate throughput of approximately 3,150 boe/d. The Facility includes liquids recovery and stabilization. The Facility has been designed to allow for future production expansion. The Blackbird Facility located at 12-14-70-7W6 can be viewed by visiting the following link: http://www.marketwire.com/library/20160928-1070958L.jpg.
Blackbird's Gathering System will encompass approximately 10 km of pipeline and will facilitate the tie-in of Blackbird's behind pipe and future production from at least seven well pads located at its western acreage south of the Wapiti River. The Gathering System will mitigate environmental disruption through the use of existing cut lines and extensive underground boring, which is consistent with Blackbird's progressive corporate social responsibility program, and its desire to be a valued corporate citizen in the Grande Prairie region.
Garth Braun, Blackbird's Chairman, Chief Executive Officer and President, stated: "The approval of our infrastructure solution in the Grande Prairie area is testament to not only the hard work of our entire team, but our ability to develop a large scale resource in this liquids-rich Montney corridor. The commencement of infrastructure construction puts Blackbird on a clear trajectory to finalize its transition from a pre-production exploration company to a cash flowing Montney producer. Upon tie-in to production, Blackbird will generate the cash flow required to accelerate the continued delineation and development of our highly economic resource."
Commencement of Fall Drill Program Targeting the Super Condensate Rich Upper Montney
Blackbird will commence its fall drill program with a horizontal well targeting the super condensate rich Upper Montney (greater than 100 bbls of condensate per mmcf of gas) at Elmworth / Pipestone. The well will be spud from surface location 10-8-70-07W6 with a lateral length of approximately 2,150 meters to location 02/2-20-70-7W6 (the "02/2-20 well"). Blackbird intends to spud the licensed 02/2-20 well at the beginning of October, 2016.
Blackbird is planning a large scale 02/2-20 completion program using Stage Completions' innovative and patented Bowhead II fracturing system. The slickwater completion program will place approximately 4,000 tonnes of proppant through approximately 71 individual fracs.
The well will be tied-in and placed on production upon the commissioning of Blackbird's infrastructure solution, eliminating costly flow back and production testing.
Mr. Braun added: "Blackbird's Upper Montney 02/2-20 program has been designed to maximize expected ultimate recovery first and foremost, with additional focus on effective capital utilization. The use of Stage Completions' Bowhead II fracturing system will allow for the pinpoint placement of very high tonnage and rates over the entire wellbore. We have specifically focused on exploiting the Upper Montney resource in the prolific super condensate rich corridor as new and existing well performance by area operators continues to show very positive results. The high condensate to gas ratios seen in these wells contribute to their robust economics."
Approval of $1.0 Million Revolving Operating Loan Facility with ATB Financial
Blackbird has entered into a $1.0 million Revolving Operating Loan Facility with ATB Financial.
Mr. Braun commented: "It is clear that access to low-cost capital will be paramount to driving value creation for our shareholders as we continue to execute our high-growth business plan, and particularly as we move to full-scale development. The acquisition of this facility pre-production and pre-cash flow is a testament to the great working relationship that Blackbird has developed with ATB Financial, and we view it as a stepping stone to a sizable reserves based facility in the future. We would like to thank ATB for sharing our vision of transitioning to a sizable Montney producer, and seeing the potential of our large scale Elmworth / Pipestone asset."
Appointment of Vice President, Land
Blackbird is pleased to announce the appointment of Mr. Josh Wylie to the position of Vice President, Land of Blackbird. Mr. Wylie previously served as Blackbird's Land Manager.
Garth Braun added: "Mr. Wylie has been instrumental in Blackbird's growth and success over the past two years. As Blackbird's Land Manager Mr. Wylie assisted in the growth of Blackbird's Elmworth Montney land position from 30 sections to 86.75 sections. Mr. Wylie was also a key team member in the successful acquisition of a processing agreement for Blackbird's Elmworth Montney gas and a firm gas take away agreement in the Alliance pipeline to Chicago, which offers Blackbird superior pricing to that of AECO. More recently, Mr. Wylie has worked with me to advance the surface land acquisition and survey requirements for pipeline and battery infrastructure. Mr. Wylie has consistently executed on an increasing breadth of responsibilities, becoming a key contributor to Blackbird's past and future success."
Mr. Wylie is a Mineral Landman with over seven years of exploration and production company experience. Mr. Wylie holds a Bachelor of Commerce degree in Petroleum Land Management from the University of Calgary and is a member of the Canadian Association of Petroleum Landmen.
About Blackbird
Blackbird Energy Inc. is a highly innovative oil and gas exploration and development company focused on the condensate and liquids-rich Montney fairway at Elmworth, near Grande Prairie, Alberta.
For more information please view our Corporate Presentation at www.blackbirdenergyinc.com.
Advisories and Forward Looking Information
This press release contains forward-looking statements or information (collectively referred to herein as "forward-looking statements"). Such statements are subject to risks and uncertainties that may cause actual results, performance or developments to differ materially from those contained in the statements and are not guarantees of future performance of the Company. Such forward looking statements include but are not limited to: the timing of completion of construction on the Gathering System, currently expected in December, 2016, the initial and future capacity of Blackbird's Facility located at 12-14-70-7W6, that the Facility will allow for future production expansion or will facilitate the tie-in of Blackbird's behind pipe and future production from additional well pads, the timing of drilling and completion of Blackbird's next well, specifically that the well will be spud at the beginning of October, 2016, the characteristics of the 02/2-20 completion program, specifically in regards to using Stage Completions' Bowhead II fracturing system, and that the completion program will place approximately 4,000 tonnes of proppant through approximately 71 individual fracs.
No assurance can be given that any of the events anticipated by the forward-looking statements will occur or, if they do occur, what benefits the Company will obtain from them. These forward-looking statements reflect management's current views and are based on certain expectations, estimates and assumptions which may prove to be incorrect. A number of risks and uncertainties could cause our actual results to differ materially from those expressed or implied by the forward-looking statements, including: (1) a downturn in general economic and business conditions in North America and internationally, (2) the inherent uncertainties and speculative nature associated with oil and gas exploration, development and production including drilling and completion risks, (3) the price of and demand for oil and gas and their effect on the economics of oil and gas exploration, (4) any number of events or causes which may delay or cease exploration and development of the Company's property interests, such as environmental liabilities, weather, mechanical failures, safety concerns and labour problems, (5) the risk that the Company does not execute its business plan, (6) inability to retain key employees, (7) inability to finance operations and growth, and (8) other factors beyond the Company's control. Should one or more of these risks or uncertainties materialize, or should any of the Company's assumptions prove incorrect, actual results may vary in material respects from those projected in the forward-looking statements. Readers are cautioned that the foregoing list of risks, uncertainties and other factors is not exhaustive. Unpredictable or unknown factors not discussed could also have material adverse effects on forward-looking statements. The impact of any one factor on a particular forward-looking statement is not determinable with certainty as such factors are dependent on other factors, and the Company's course of action would depend on its assessment of the future considering all information then available. All forward-looking statements in this press release are expressly qualified in their entirety by these cautionary statements. Except as required by law, the Company assumes no obligation to update forward-looking statements should circumstances or management's estimates or opinions change.
THE TSX VENTURE EXCHANGE INC. HAS NEITHER APPROVED NOR DISAPPROVED THE CONTENTS OF THIS PRESS RELEASE. Neither the TSX Venture Exchange nor its Regulation Services Provider (as that term is defined in the policies of the TSX Venture Exchange) accepts responsibility for the adequacy or accuracy of this press release.
To view the photo associated with this press release, please visit the following link: http://www.marketwire.com/library/20160928-1070958L.jpg
Contacts:
Blackbird Energy Inc.
Garth Braun
Chairman, CEO and President
(403) 500-5550
gbraun@blackbirdenergyinc.com

Blackbird Energy Inc.
Jeff Swainson
Chief Financial Officer
(403) 699-9929
jswainson@blackbirdenergyinc.com

Blackbird Energy Inc.
Joshua Mann
Vice President, Business Development
(403) 390-2144
josh@blackbirdenergyinc.com
www.blackbirdenergyinc.com