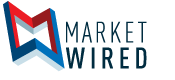 Crude Storage Capacity Rising, Yet Utilization Rates Still Continue to Climb, an Industrial Info News Alert
/EINPresswire.com/ -- SUGAR LAND, TX -- (Marketwired) -- 09/29/16 -- Written by Andrea Moede for Industrial Info Resources (Sugar Land, Texas) -- Crude oil storage is certainly one of the less flashy segments of the Oil & Gas Industry. It is at times like these, however, that it comes to the forefront. With oil production booming worldwide (in large part due to the emergence of shale drilling) and supply regularly outpacing demand, storage capacity for the surplus is in high demand.
For details, view the entire article by subscribing to Industrial Info's Premium Industry News, or browse other breaking industrial news stories at www.industrialinfo.com.
Industrial Info Resources (IIR), with global headquarters in Sugar Land, Texas, five offices in North America and 10 international offices, is the leading provider of global market intelligence specializing in the industrial process, heavy manufacturing and energy markets. Industrial Info's quality-assurance philosophy, the Living Forward Reporting Principle™, provides up-to-the-minute intelligence on what's happening now, while constantly keeping track of future opportunities. To contact an office in your area, visit the www.industrialinfo.com "Contact Us" page.
Contact:
Brian Ford
(713) 980-9393