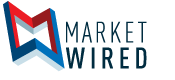 Prime Global Capital Group Innovates, Reduces Maturity Time of Durian Trees
/EINPresswire.com/ -- Prime Global Capital Group Inc. (OTCQB: PGCG) ("PGCG" or the Company"), a company, through its subsidiaries, engaged principally in real estate and plantation businesses in Malaysia, today is proud to announce that it has successfully developed a new breed of 'Musang King' durian seedlings which reduces the maturity time of the durian tree from the usual 5 years to 3 years.
Together with this new breed of seedlings, a new method of planting was developed to enhance the trees resistance to wind, promote speedy growth and build its immunity against pests. Trials have shown that yields from this new breed coupled with the Company's newly developed bio-fertilizer will potentially be tripled for each harvest.
Dato' Weng Kung Wong, CEO of PGCG, commented, "We are thrilled to have successfully developed a new breed of durian tree seedlings that cuts standard maturity time by 40%, while also created a planting method that helps sustain and support its growth. Currently each 'Musang King' durian tree produces 100 grade A durian fruit per harvest, which occurs twice a year. We project that with our new breed of seedlings, each tree to produce 300 grade A durian fruits. Each grade A durian fruit weights over 2kg. The current price for grade A 'Musang King' durian fruits is between RM25-RM30 per kg. Together with our existing 130 acres of durian plantation, there will be in total 10,000 trees in total, all of which will mature in stages with the last batch maturing in 2019. We expect the first 'Musang King' fruit to be harvested in early 2019."
PGCG has started the replanting process on an additional 150 acres with this new breed of 'Musang King' durian seedlings and is targeting to complete the whole replanting process by end of 2016.
About Prime Global Capital Group: Prime Global Capital Group Incorporated, through its subsidiaries, engages principally in the real estate and plantation businesses in Malaysia. The company acquires, develops, constructs, manages, operates, and sells commercial and residential real estate properties located in Malaysia, primarily in Kuala Lumpur and Selangor. PGCG is also involved in the cultivation and distribution of oil palm to third party, oil palm processors, refineries, oil palm product manufacturers, as well as harvesting and operating a durian plantation. The company is based in Kuala Lumpur, Malaysia.
Forward-Looking Statements: This press release contains forward-looking statements within the meaning of Section 27A of the Securities Act of 1933, as amended, and Section 21E of the Securities Exchange Act of 1934, as amended. All statements other than statements of historical facts included in this press release are forward-looking statements. In some cases, forward-looking statements can be identified by words such as "believe," "expect," "anticipate," "plan," "potential," "continue" or similar expressions. Such forward-looking statements include risks and uncertainties, and there are important factors that could cause actual results to differ materially from those expressed or implied by such forward-looking statements. These factors, risks and uncertainties are discussed in the Company's filings with the Securities and Exchange Commission. Investors should not place any undue reliance on forward-looking statements since they involve known and unknown, uncertainties and other factors which are, in some cases, beyond the Company's control which could, and likely will, materially affect actual results, levels of activity, performance or achievements. Any forward-looking statement reflects the Company's current views with respect to future events and is subject to these and other risks, uncertainties and assumptions relating to operations, results of operations, growth strategy and liquidity. The Company assumes no obligation to publicly update or revise these forward-looking statements for any reason, or to update the reasons actual results could differ materially from those anticipated in these forward-looking statements, even if new information becomes available in the future.
Investor Contact:
American Capital Ventures
Howard Gostfrand
info@amcapventures.com
305-918-7000