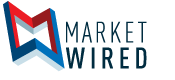 Teekay LNG Partners Announces Public Offering of Series A Preferred Units
/EINPresswire.com/ -- Teekay LNG Partners L.P. (Teekay LNG or the Partnership) (NYSE:TGP) announced today that it plans to offer Series A Cumulative Redeemable Perpetual Preferred Units (Series A Preferred Units), representing limited partner interests, in a public offering. Teekay LNG expects to grant the underwriters a 30-day option to purchase additional Series A Preferred Units. The Partnership expects to use the net proceeds from the public offering for general partnership purposes, which may include debt repayments or funding installment payments on future newbuilding deliveries.
Teekay LNG is one of the world's largest independent owners and operators of LNG carriers, providing LNG, LPG and crude oil marine transportation services primarily under long-term, fixed-rate charter contracts through its interests in 50 LNG carriers (including 19 newbuildings), 29 LPG/Multigas carriers (including five newbuildings) and six conventional tankers. The Partnership's interests in these vessels range from 20 to 100 percent. Teekay LNG Partners L.P. is a publicly-traded master limited partnership (MLP) formed by Teekay Corporation as part of its strategy to expand its operations in the LNG and LPG shipping sectors.
The joint book-running managers for this offering are Morgan Stanley & Co. LLC, UBS Securities LLC, and Stifel.
When available, copies of the prospectus supplement and accompanying base prospectus related to this offering may be obtained from Morgan Stanley & Co. LLC, 180 Varick Street, 2nd Floor, New York, NY 10014, Attn: Prospectus Department; UBS Securities LLC, 1285 Avenue of the Americas, New York, NY 10019, Attn: Prospectus Department, telephone (888) 827-7275; or Stifel, Nicolaus & Company, Incorporated, One South Street, 15th Floor, Baltimore, MD 21202, Attn: Syndicate Department, telephone (855) 300-7136.
This news release does not constitute an offer to sell or a solicitation of an offer to buy the securities described herein, nor shall there be any sale of these securities in any state or jurisdiction in which such an offer, solicitation or sale would be unlawful prior to registration or qualification under the securities laws of any such jurisdiction. The Series A Preferred Units will be offered and sold pursuant to an effective registration statement on Form F-3, which was filed with the Securities and Exchange Commission (the SEC) on July 17, 2014.
The statements in this press release that are not historical facts may be forward-looking statements. These forward-looking statements involve risks and uncertainties that could cause the outcome to be materially different. These risks and uncertainties include, but are not limited to, those discussed in Teekay LNG's public filings with the SEC. Teekay LNG undertakes no obligation to revise or update any forward looking statements, unless required to do so under the securities laws.
Teekay LNG Partners L.P.
Ryan Hamilton
Investor Relations Enquiries
+1 (604) 609-6442
www.teekay.com