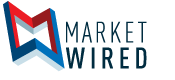 Dundee Energy Limited Announces Resignation of Director
/EINPresswire.com/ -- Dundee Energy Limited ("Dundee Energy" or the "Company") (TSX:DEN) announced today that Cameron Berry has resigned as a director of the Company effective September 25, 2016. The board of directors of Dundee Energy would like to thank Mr. Berry for his contribution to the Company.
ABOUT THE COMPANY
Dundee Energy Limited is a Canadian-based oil and natural gas company with a mandate to create long-term value for its shareholders through the exploration, development, production and marketing of oil and natural gas, and through other high impact energy projects. Dundee Energy holds interests, both directly and indirectly, in the largest accumulation of producing oil and gas assets in Ontario and, through a preferred share investment, in certain exploration and evaluation programs for oil and natural gas offshore Tunisia. Dundee Energy's common shares trade on the Toronto Stock Exchange under the symbol "DEN".
Dundee Energy Limited
Bruce Sherley
President & CEO
(403) 774-9966
(416) 363-4536
www.dundee-energy.com