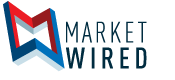 Stafford Manufacturing New Website Includes Over 4,000 Standard Parts & Easy Search
/EINPresswire.com/ -- Stafford Manufacturing Corp. has unveiled their new website that includes an expanded line of metrics, AccuFlanges, and CAD drawings, along with easier organization and search capabilities.
The New Stafford Manufacturing Website features shaft collars, rigid shaft couplings and problem-solving mechanical components with a wide range of photographs to illustrate their key features and benefits. Providing over 4,000 standard parts including 800 new items, this easy to navigate website is organized by product types, styles, materials, and applications.
Designed to let visitors easily find what they need, the New Stafford Manu-facturing Website is highly intuitive and offers expanded search. Included among the new products is the SPARC™ System (Stafford Prototype and Repair Collar System) to let users create their own custom solutions within hours. A wide range of 2D and 3D CAD drawings can be downloaded instantly.
The New Stafford Manufacturing Website is www.staffordmfg.com.
Founded in 1975, Stafford Manufacturing Corp. is a leading manufacturer of shaft collars, couplings, and specialized mechanical drive and structural components. The company is recognized as a single source for all types of shaft collars and couplings including metrics. Their "Standard Series" features over 300 popular items which are in stock for immediate delivery, their "Signature Series" features premium quality collars and couplings manufactured in the USA, and their "Solution Series" with over 500 problem-solving components is a virtual mechanical design center for anyone involved in product and system development.
In addition to their over 4,000 catalog parts, Stafford Manufacturing Corp. manufactures problem-solving parts for leading OEMs, contract manufacturers, and numerous industrial distributors. Their well-engineered design solutions can be found in all types of equipment including conveyors, packaging machinery, processing equipment, recreational products, medical instruments, and consumer goods. Stafford Manufacturing is ISO 9001:2008 Certified.
For more information contact:

Stafford Manufacturing Corporation
Jim Swiezynski
Technical Director
P.O. Box 277
North Reading, MA 01864-0277
(800) 695-5551 FAX (978) 657-4731
e-mail: jswiezynski@staffordmfg.com
www.staffordmfg.com