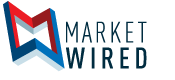 Eco-Stim Energy Solutions Completes Gas Turbine Pumping Fleet Enhancement and Executes First Well Stimulation Job Using This Disruptive New Technology
/EINPresswire.com/ -- Eco-Stim Energy Solutions, Inc. (NASDAQ: ESES) ("EcoStim" or the "Company") announced today that it has completed the upgrade and automation on approximately 27,000 HHP of its turbine powered well stimulation units (TPUs).
More importantly, the Company has completed the first ever well stimulation job in Argentina using this important technology. The recently completed job was executed in the province of Neuquén for an independent oil and gas company. The job was executed flawlessly and with only two TPU trailers (approximately 9,000 HHP) on location and the Company believes this equipment, with a much smaller footprint, reduces both manpower and cost. While this job was executed using diesel fuel for convenience purposes, the turbine pumps run optimally on natural gas, compressed natural gas (CNG) or liquefied natural gas (LNG). The emissions emitted during this recent operation, even using diesel fuel to power the turbines, was believed to be significantly below the US EPA's Tier 4 requirements making the equipment the cleanest running system in Argentina. In the near future, the Company expects this equipment to be run using CNG or LNG, which is estimated to reduce fuel cost by as much as 50%.
While this technology had been deployed in the United States to complete more than 3,000 well stimulation stages, the level of operational efficiency and maintenance on the previous units exceeded industry norms due to several processes that were initiated and operated manually. After an extensive engineering review and equipment upgrades, the Company has now incorporated the latest computing software and electronic monitoring technology using methodologies developed and perfected for the aviation industry that have automated the critical operational processes which previously required full operator attention. For example, the Company can now clutch-in the engines, test lines, and control pump rates and pressures on the TPU's with an automated process which is much more reliable and safer than the previous system. The Company has also incorporated a full electronic trouble-shooting and maintenance program similar to that used in the aviation industry. This system is expected to reduce failures, increase visibility of needed maintenance and allow for a system preventive maintenance program to be developed. It will also allow remote monitoring and problem diagnosis of the TPU's by experts from any location.
J. Chris Boswell, EcoStim's President and Chief Executive Officer, commented, "With our recent improvements to this system, we believe this equipment should be as reliable as any pumping equipment in the industry while maintaining many of the disruptive advantages offered by a light weight, long life turbine engine that can be operated using 100% natural gas, all while limiting emissions to levels not possible by any other diesel or bi-fuel powered pumping units in the world. This first job was completed ahead of schedule and without issue by our outstanding operations team."
Martin Pons, EcoStim's Innovation Manager added, "The successful completion of this work represents a major milestone and gives our Company what I believe is a significant competitive advantage in this local market. We continue to receive requests from our existing customers as well as potential customers expressing a desire to use the TPU's as part of their completion programs. We look forward to working together with our customers to further reduce the cost and environmental footprint of completing wells in Argentina."
Bobby Chapman, the Company's Chief Operations Officer added, "The power to weight ratio for these units is unmatched in the industry. With an estimated engine life that is almost twice that of a traditional diesel pressure pumping engine, an improved fuel and air delivery system, several automated processes and the ability to better control the rates and pressures normally experienced in our industry, I believe the TPU's and several derivative designs we are currently pursuing could offer the industry a cost effective means of significantly reducing emissions, fuel, operational personnel and routine maintenance. We expect to have the upgraded 27,000 HHP of this pumping equipment available to support our existing 22,000 HHP diesel fleet by the end of the year. Together with additional pumps under construction and certain pumping units available for lease in Argentina, we expect to have well over 60,000 HHP available to market to our customers in 2017."
Marcelo Guiscardo, Founder and Director of QM Equipment ("QM") and EcoStim's technology partner in Argentina commented, "It has been great to collaborate with the EcoStim team when it comes to introducing new technology into the Argentina market and we look forward to continue working with them in the future as we develop this TPU technology together. I want to offer my congratulations to the combined team from EcoStim and QM for this significant achievement."
About the Company
Eco-Stim Energy Solutions is an environmentally focused oilfield service and technology Company providing well stimulation and completion services and proprietary field management technologies and to oil and gas producers drilling in the international unconventional shale market. EcoStim's proprietary methodology and technology offers the potential to decrease the number of stages stimulated in shale plays through a unique process that predicts high probability production zones while confirming those production zones using the latest generation down-hole diagnostic tools. In addition, EcoStim offers its clients completion techniques that can dramatically reduce horsepower requirements, emissions, surface footprint and water usage. EcoStim seeks to deliver well completion services with better technology, better ecology and significantly improved economics for unconventional oil and gas producers worldwide.
Forward-Looking Statements
The foregoing contains forward-looking statements within the meaning of Section 27A of the Securities Act of 1933 and Section 21E of the Securities Exchange Act of 1934. All statements, other than statements of historical facts, included in this press release that address activities, events or developments that the Company expects, believes or anticipates will or may occur in the future are forward-looking statements. These statements are based on certain assumptions made by the Company based on management's experience, expectations and perception of historical trends, current conditions, anticipated future developments and other factors believed to be appropriate. Forward-looking statements are not guarantees of performance. Although the Company believes the expectations reflected in Its forward-looking statements are reasonable and are based on reasonable assumptions, no assurance can be given that these assumptions are accurate or that any of these expectations will be achieved (in full or at all) or will prove to have been correct.
Moreover, such statements are subject to a number of assumptions, risks and uncertainties, many of which are beyond the control of the Company, which may cause actual results to differ materially from those implied or expressed by the forward-looking statements. These Include the factors discussed or referenced in the "Risk Factors" section of the Company's 10-K filed with the Securities and Exchange Commission on March 28, 2014 and risks relating to expected continued development of fracturing operations and unconventional activity in Argentina; expected financial results for past and future periods; the effects of government regulation, permitting and other legal requirements, including new legislation or regulation of hydraulic fracturing; drilling and operating risks; the adequacy of the Company's resources and liquidity; difficult and adverse conditions In the domestic and global capital and credit markets; risks related to the concentration of our operations in South America; shortages of oilfield and well stimulation service equipment, services and qualified personnel and increases in costs for such equipment, services and personnel; uncertainties about the Company's ability to successfully execute its business and financial plans and strategies; general economic and business conditions, either internationally or domestically or In the Jurisdictions In which the Company operates; competition in the oil and natural gas industry; uncertainty concerning the Company's assumed or possible future results of operations; the Company's existing indebtedness; and other important factors that could cause actual results to differ materially from those projected.
Any forward-looking statement speaks only as of the date on which such statement is made and the Company undertakes no obligation to correct or update any forward-looking statement, whether as a result of new information, future events or otherwise, except as required by applicable law.
Contact:
Jeffrey Freedman
Investor Relations
investorrelations@ecostim-es.com
281-531-7200