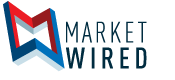 Worthington Industries Adds MicroBulk to Its Line of Industrial Gas Storage Options
/EINPresswire.com/ -- Worthington Industries, Inc. (NYSE: WOR) announced today an addition to its industrial gas storage portfolio. Worthington is introducing four MicroBulk cylinder sizes: 1000, 1500, 2000 and 3000 liters, available in both high pressure (HP) and very high pressure (VHP) specifications used for storage of liquid oxygen, nitrogen, argon and carbon dioxide. The MicroBulk cylinders are certified to ASME and available in most North American markets.
"Offering MicroBulk cylinders is an important expansion to our industrial gas storage portfolio," said Geoff Gilmore, president of Worthington Industries' Pressure Cylinders business. "This expands Worthington's range of products, and supports our goal to fully support every stage of industrial gas storage and transport."
When storing liquid industrial gases, choosing the appropriate storage technology helps optimize space, convenience and cost. MicroBulk cylinders provide a flexible installation, with a size that is ideal when less volume than a bulk tank but more volume than liquid or high pressure gas cylinders is needed.
Worthington MicroBulk cylinders provide a secure onsite source of cold liquid product that provides pressurized gas with gauges that monitor your liquid levels at all times. Worthington MicroBulk Cylinders may be installed and operated indoors or outdoors, and customers can choose from a variety of sizes, pressures, and configurations to meet all applications. Worthington MicroBulk cylinders are manufactured in Theodore, Ala., USA.
Packaged and bulk industrial gas customers around the world rely on Worthington Industries' broad range of products and expertise in gas and liquid storage technology, including high pressure and cryogenic storage vessels, transport trailers, brazing alloys, hand torches, and countless complementary products.
About Worthington Industries
Worthington Industries is a leading global diversified metals manufacturing company with 2016 fiscal year sales of $2.8 billion. Headquartered in Columbus, Ohio, Worthington is North America's premier value-added steel processor providing customers with wide ranging capabilities, products and services for a variety of markets including automotive, construction and agriculture; a global leader in manufacturing pressure cylinders for industrial gas and cryogenic applications, CNG and LNG storage, Cryogenic transportation and storage and alternative fuel tanks, oil and gas equipment, and consumer products for camping, grilling, hand torch solutions and helium balloon kits; and a manufacturer of operator cabs for heavy mobile industrial equipment; laser welded blanks for light weighting applications; automotive racking solutions; and through joint ventures, complete ceiling grid solutions; automotive tooling and stampings; and steel framing for commercial construction. Worthington employs approximately 10,000 people and operates 80 facilities in 11 countries.
Safe Harbor Statement
The Company wishes to take advantage of the Safe Harbor provisions included in the Private Securities Litigation Reform Act of 1995 (the "Act"). Statements by the Company which are not historical information constitute "forward looking statements" within the meaning of the Act. All forward-looking statements are subject to risks and uncertainties which could cause actual results to differ from those projected. Factors that could cause actual results to differ materially include risks described from time to time in the Company's filings with the Securities and Exchange Commission.
Cathy M. Lyttle
VP, Corporate Communications and Investor Relations
(614) 438-3077
Email Contact

Sonya L. Higginbotham
Director, Corporate Communications
(614) 438-7391
Email Contact

200 Old Wilson Bridge Rd.
Columbus, Ohio 43085
WorthingtonIndustries.com