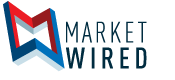 TomaGold Reports on the Outcome of Its Shareholders Meeting
/EINPresswire.com/ -- TomaGold Corporation (TSX VENTURE:LOT) ("TomaGold" or the "Corporation") is pleased to announce the results of its annual and special meeting of shareholders.
The shareholders approved, by a majority of vote, the appointment of Raymond Chabot Grant Thornton LLP as auditors of the Corporation and the stock option plan. Furthermore, the following five Directors were elected: Mr. Ciro Cucciniello, Mr. Robert Desjardins, Mr. David Grondin, Mr. Pierre Lépine and Mr. Vittorio Violo.
Shareholders also approved a resolution regarding the reduction of quorum for the holding of meetings of shareholders, thereby decreasing the required quorum from 20 % to 5 % of the issued voting shares.
About TomaGold Corporation
TomaGold Corporation is a Canadian-based mining exploration company whose primary mission is the acquisition, exploration and development of gold projects in Canada and abroad.
Neither the TSX Venture Exchange nor its regulation services provider (as that term is defined in the policies of the TSX Venture Exchange) accepts responsibility for the adequacy or accuracy of this news release. The statements made in this news release that are not historical facts are "forward-looking statements". Readers are cautioned that any such statements are not guarantees of future performance, and that actual developments or results may vary materially from those described in these "forward-looking" statements.
TomaGold Corporation
David Grondin
President and Chief Executive Officer
(514) 206-7727
www.tomagoldcorp.com