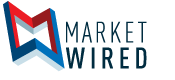 PureSnax to Attend Natural Products Expo East 2016 in Baltimore
/EINPresswire.com/ -- PureSnax International, Inc. (OTC PINK: PSNX) ("PureSnax" or "Company"), an innovative functional food and healthy snacks company, is pleased to announce it will attend the Natural Products Expo East 2016 tradeshow from September 21-24, 2016, at the Baltimore Convention Center.
PureSnax was invited to attend the annual 4-day event as part of a delegation led by Select Nutrition, the largest distributor of vitamins, supplements, personal care products, and sports nutrition in North America. PureSnax will be showcasing their most popular healthy snack alternatives at the Select Nutrition booth at Natural Products Expo East; Wow! Krazee Korn and Wow! Rice Delites.
"Following our very successful participation in the UNFI Portland tradeshow with Select Nutrition this past June, we are very excited to get another opportunity to meet directly with hundreds of industry buyers and decision makers at this east coast natural products event," stated Pat Gosselin, President of PureSnax. "In Portland, we introduced many new people to our delicious healthy snacks lineup, which later translated into numerous purchase orders and new retailers carrying our products in stores around the country. We anticipate that this east coast focused show will result in similar distribution expansion with new orders and retailers."
First held in 1985, the Natural Products Expo East show is the industry's second-largest annual conference and an important venue for both established and emerging brands. In 2015, over 25,000 industry professionals attended the event, exhibiting 1,300+ brands covering more 185,000 square feet of show floor. Fueled by the recent 9% annual growth rate in the natural products industry, the Natural Products Expo East 2016 is expecting more than 400 new exhibitors.
Select Nutrition distributes a wide variety of brands, which includes vitamins, supplements, sports nutrition products, and personal care items that cater to the growing demand for natural and organic products. Select Nutrition carries a large selection, many of which are USDA organic, non-GMO, gluten free, vegan, kosher, or paraben free, meeting the needs of today's consumers through its network of over 7,000 retailers.
For additional information regarding PureSnax International, Inc. and PureSnax products, visit www.puresnax.com.
About PureSnax International, Inc. (PSNX)
PureSnax International, Inc. is a functional food and healthy snacks company engaged in development, sourcing, branding and distribution of healthy food and snack products through its wellness brand.
Disclaimer: Notice Regarding Forward-Looking Statements
This press release contains "forward-looking statements," as that term is defined in the United States Securities Act of 1933 and Securities Exchange Act of 1934. Statements in this press release, which are not purely historical, are forward-looking statements and include any statements regarding beliefs, plans, expectations, or intentions regarding the future. Actual results could differ from those projected in any forward-looking statements due to numerous factors, including, among others, the inherent uncertainties associated with intellectual property protection, marketing and sale, manufacturing and distribution, and difficulties associated with obtaining financing. Investors should also refer to the risk factors disclosure outlined in our most recent annual report for our last fiscal year, our quarterly reports, and other periodic reports filed from time-to-time with the Securities and Exchange Commission. These forward-looking statements are made as of the date of this news release, and we assume no obligation to update the forward-looking statements. Although we believe the beliefs, plans, expectations and intentions contained in this press release are reasonable, there can be no assurance that such beliefs, plans, expectations, or intentions will prove to be accurate.
Investor/Media Contact:
PureSnax International, Inc. (PSNX) - Investor Relations
(888) 682-6999 (Toll-free)
E-mail: investors@puresnax.com
Website: www.puresnax.com