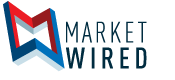 HP Opens New Learning Studios for Refugees as Part of White House Call to Action
Commits US$1 Million Over Next Year to Aid in Global Refugee Crisis by Providing Access to Education and Employment Opportunities
/EINPresswire.com/ -- Today, as part of President Barack Obama's Leaders' Summit on Refugees, HP Inc. (NYSE: HPQ) announced a commitment to open new HP Learning Studios in the Middle East. HP will work with Digital Promise Global, the Global Business Coalition for Education, Microsoft and Intel to establish centers equipped with computer systems and teacher training services to give refugee students access to the latest education technology and provide adults with the opportunity to learn essential business and IT skills.
This week, HP also committed to provide technology and HP LIFE training resources to the International Medical Corps Livelihoods Center pilot in Istanbul, Turkey. As part of this initiative, HP will make online freelance opportunities available to refugees. In addition, HP agreed to support the opening of two Lynke and Blue Rose Compass tech centers for refugees, also in the Middle East. These centers will provide training and support for refugees in app design and other technical work. In total, HP is committing more than US$1 million in technology and training support to help refugees, alleviate poverty, and improve the lives of more than 100,000 people in the coming year.
"The refugee community is full of untapped potential, but is challenged with growing those talents and skills due to a lack of access to technology and the digital world," explained Nate Hurst, HP Chief Sustainability and Social Impact Officer. "By opening these new HP Learning Studios and supporting a variety of initiatives, HP is empowering refugees to build a better, more prosperous life through access to quality education and employment opportunities."
HP Learning Studios will be equipped with its latest technologies, including HP Sprout, a fully integrated desktop 3D scanning solution with 3D object capture, editing and multiple streamlined 3D print options, and x360 convertible PCs powered by Windows 10, along with a Dremel 3D Printer. The core curriculum will be powered by HP LIFE e-Learning courses, which include 25 online modules on essential business and IT skills in seven languages. As part of this effort, HP will support the creation of additional free online courses and curated content specifically designed to help refugees develop the skills and expertise necessary for freelancing and ecommerce.
"We are looking forward to collaborating with HP on this important effort, sharing our expertise to bring innovative, high-quality learning experiences to refugee students," said Karen Cator, CEO of Digital Promise Global.
This new commitment builds on HP's ongoing effort to aid in the refugee crisis. In June 2016, HP was among the first 15 private sector companies to join the White House Call to Action. As part of this pledge, HP committed to working with the administration to drive new, measurable and significant commitments that will have a durable impact on refugees. For more information on HP's most recent work to aid refugees, including the Global Alliance Institute, Girl's Truth Seekers Education Project, USAID and UNIDO, please visit the HP Newsroom.
About HP Inc.
HP Inc. creates technology that makes life better for everyone, everywhere. Through our portfolio of printers, PCs, mobile devices, solutions, and services, we engineer experiences that amaze. More information about HP Inc. is available at http://www.hp.com.
Forward-Looking Statements
This document contains forward-looking statements within the meaning of the safe harbor provisions of the Private Securities Litigation Reform Act of 1995. Such statements involve risks, uncertainties and assumptions. If such risks or uncertainties materialize or such assumptions prove incorrect, the results of HP Inc. and its consolidated subsidiaries could differ materially from those expressed or implied by such forward-looking statements. All statements other than statements of historical fact are statements that could be deemed forward-looking statements, including any statements of expectation or belief and any statements of assumptions underlying any of the foregoing. Risks, uncertainties and assumptions include the possibility the company's business may not perform as expected; that the company may be unable to successfully implement separation strategies; and other risks that are described in the company's reports to the U.S. Securities and Exchange Commission, including but not limited to the risks described in the company's Annual Report on Form 10-K for its fiscal year ended October 31, 2015 and the company's Quarterly Reports on Form 10-Q for its fiscal quarter ended January 31, 2016. The company assumes no obligation to update these forward-looking statements.
© 2016 Hewlett-Packard Development Company, L.P. The information contained herein is subject to change without notice. The only warranties for HP products and services are set forth in the express warranty statements accompanying such products and services. Nothing herein should be construed as constituting an additional warranty. HP shall not be liable for technical or editorial errors or omissions contained herein.
Editorial contacts