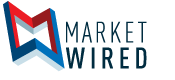 UC Irvine Launches Coaching Service to Help Students and Alumni Enhance Career Skills
Partnership With InsideTrack Makes Affordable, High-Quality Career Coaching Accessible Anytime, Anywhere
/EINPresswire.com/ -- The University of California at Irvine announced today the launch of a new career coaching service designed to improve career readiness and success for graduates and students currently enrolled in UCI Division of Continuing Education (DCE) and UCI+One programs. UCI has partnered with InsideTrack, the nation's leading provider of student coaching solutions, to offer personalized career development support through a combination of one-to-one meetings, email and text messaging with professional career coaches, as well as access to self-guided content through InsideTrack's uCoach® web and mobile apps.
UCI DCE students will be able to choose from a range of coaching options that offer varying levels of mentorship and support as they define their long-term career objectives and develop critical career planning and workplace skills. Students enrolled in the UCI+One program will enjoy career support based on InsideTrack's proven methodology embedded directly in the program curriculum, providing timely resources, information and support as students organize and execute a career plan.
"With today's complex, ever-changing job market, UCI DCE takes very seriously our commitment to our students and alumni to support them in building a successful and rewarding career," said Gary Matkin, Dean of Continuing Education, Distance Learning and Summer Session. "Our partnership with InsideTrack enables us to offer convenient, affordable access to the high-quality career planning services our students and alumni deserve."
Beginning this month, career coaching is available to more than 15,000 students enrolled in UCI DCE and UCI+One programs by visiting UCICareer.insidetrack.com. In 2017, the services will be expanded to all UCI alumni.
Since its founding in 2001, InsideTrack has coached more than 1.3 million students and is currently partnering with more than 1,600 academic programs nationwide. In a recent survey of students engaged in InsideTrack Career Coaching at an Ivy League continuing and professional studies program, 95 percent of the students agreed that it helped them make progress towards their career goals.
"By providing lifelong access to career planning services, UCI is reaching new heights in its commitment to student support," said Carrie Lockhert, Associate Vice President of Client Partnerships at InsideTrack. "We applaud the UCI team for their long-term perspective on student success and look forward to partnering with them to help students and alumni make the most of their UCI education."
About UCI Division of Continuing Education
The University of California, Irvine Division of Continuing Education provides open enrollment learning opportunities, serving adult students online, at the UCI campus, and at employer sites nationally and worldwide. Since 1962, the UCI Division of Continuing Education has offered open enrollment learning opportunities to the Orange County community, providing open access to the resources of the university, through certificate and specialized studies programs and free, open educational resources. Visit www.ce.uci.edu for more information.
About UC Irvine
Since 1965, the University of California, Irvine has combined the strengths of a major research university with the bounty of an incomparable Southern California location. UCI's unyielding commitment to rigorous academics, cutting-edge research, and leadership and character development makes the campus a driving force for innovation and discovery that serves our local, national and global communities in many ways. www.uci.edu
About InsideTrack
InsideTrack is passionate about student success. Since 2001, we have been dedicated to partnering with colleges and universities to create adaptive coaching solutions that generate measurable results. These solutions combine professional coaching, technology and data analytics to increase enrollment, completion, and career readiness. Our adaptive coaching methodology is based on the latest behavioral science research and knowledge gained from working with more than 1.3 million students and 1,600 programs. In combination with our uCoach® Platform, our approach optimizes student engagement and generates valuable insights on the student experience through predictive modeling, behavioral analysis and multichannel communication. Join us and the leading institutions, foundations and others working to bring the transformative power of education to all individuals. Visit us at www.insidetrack.com and follow us on Twitter @InsideTrack.
Media Contact:
Caitlin Cox
Email Contact