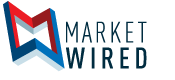 VisuaLimits Adds 187 VL-Focus Intelligent Limit Signs on Gaming Tables at JACK Entertainment's Ohio Casinos
/EINPresswire.com/ -- VisuaLimits today announced that installation of their Intelligent VL-Focus Limit Sign systems with optical dealer-performance analytics has been completed and activated on 187 live gaming tables at JACK Entertainment's casinos in Cleveland and Cincinnati, Ohio. In addition to VL-Focus analytics and internal communications features, the two properties have also opted to add the integrated VisuaLimits Barcode Scanner hardware which will allow for the redemption of Match-Play promotional tickets and coupons on gaming tables.
"The VisuaLimits core analytics product already has helped us to increase our hands per hour," said Adam Suliman, Director of Gaming Operations for JACK Entertainment. "Consistent with our company's commitment to providing optimal guest experiences, we soon will deploy fully integrated barcode readers in our VisuaLimits signs, an enhancement which allows us to process guest offers directly at each table game."
Perry Stasi, CEO of VisuaLimits, also noted, "The optical analytics feature of our core-product Limit Sign has proven to increase hand-per-hour efficiency by more than ten-percent. The new barcode capability will now allow for redemption of tickets/coupons right at the tables and facilitate targeted promotions to live game players."
About VisuaLimits (VL):
Las Vegas based VisuaLimits develops and sells the only intelligent, two-sided LCD table‐game limit‐sign in the industry for live table games and provides a cost‐effective foundation for a range of analytics and other functions. As the company's fourth‐generation product, VL‐Focus® automatically detects every hand played on card games, allows automated adjustments of limits to entice more game play, protects tables with added optical game perspectives and communicates important messages to staff property wide along with marketing promotions to players. The VL‐Focus® units also allows operators to combine typical table games hardware to reduce costs and clutter on their games as well as improve the overall appearance of their gaming floor. VisuaLimits has installed limit signs and dynamic analytic systems in more than 50 casinos in the United States and Canada. For more information, visit visualimits.com.
CONTACT:
Ryan mcClellan
VisuaLimits, LLC
Chief Operating Officer
Tel: +1 702 238-4235
Email Contact

Johan Stoop
VisuaLimits, LLC
Commercial Director
+1 702 343-4955
Email Contact