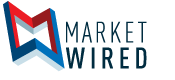 Friendable Sponsored Concert Ticket Giveaway Contest a Success
/EINPresswire.com/ -- Friendable, Inc. (OTC PINK: FDBL), announced today the completion of the concert ticket giveaway contest which was hosted exclusively on the Friendable app.
Friendable named the last three lucky winners on Saturday September 17, 2016. The Meghan Trainor concert give away promotion, sponsored by Friendable and available exclusively on the Friendable app was originally announced on August 31, 2016. The giveaway included two tickets for each one of three shows.
All winners were provided with free tickets to see the 2016 Grammy award winner for "Best New Artist", Meghan Trainor in concert. New winners were selected for each of Meghan Trainor's Miami, Orlando, and New York shows in the month of September.
Through Friendable's partnership with Epic Records, the three-week promotion was open to all Friendable users. The giveaway was marketed directly by the company and included social media posts by Meghan Trainor and Epic Records. As a result, Friendable received over 1,000 Meghan Trainor fans that joined the giveaway as well as recognizing continued activity across all Friendable social media channels following the kick off of the giveaway.
One new Friendable user and ticket winner Ana Molina said, "I'm super excited, never thought this would happen and still can't believe it. I love Meghan so much and think this an amazing app that I am suggesting to friends, I'll keep using it till the day I die."
"We are very pleased with the exposure, goodwill and increased user engagement generated from this ticket giveaway promotion," said Robert Rositano Jr., CEO, Friendable, Inc. "We believe this boost in brand awareness to a specific and targeted affinity based group of fans, furthers our ability to engage additional artists and help us meet and exceed our marketing goals."
About Friendable:
Friendable, Inc. is the mobile-social network focused on the future, rather than sharing the past. It is all about having location specific and nearby opportunities to connect with others. The Friendable brand represents a "friends first" approach and takes all the pressure off its users, making it simple to create new connections, create meet up style events, or simply tell others what you are "Friendable" for. Based upon shared interests and locations, users can engage with what makes sense for them. Increased user interactions will allow Friendable to offer advertising and sponsorship opportunities to local venues/businesses and begin to generate revenue by providing these venues with location specific opportunities to reach potential customers when it matters most. As of April 2016, Friendable has exceeded one million total downloads since the company's inception and launch of the app in June of 2013, under its previous brand name.
For more information about Friendable, Inc. please visit: www.Friendable.com
For Additional Investor Information and to Receive Company Updates: http://www.friendable.com/fdbloptin
Visit our social media properties at: Facebook: http://facebook.com/friendable
Twitter: https://twitter.com/friendableapp
Instagram: https://www.instagram.com/friendableapp/
Cautionary Language Concerning Forward-Looking Statements: This press release contains forward-looking statements. The words or phrases "would be," "will allow," "intends to," "will likely result," "are expected to," "will continue," "is anticipated," "estimate," "project," or similar expressions are intended to identify "forward-looking statements." Actual results could differ materially from those projected by Friendable, Inc. The iTunes rankings should not be construed as an indication in any way whatsoever of the future value of the Friendable's common stock or its present or future financial condition. The public filings of Friendable, Inc. made with the Securities and Exchange Commission may be accessed at the SEC's Edgar system at www.sec.gov. Statements made herein are as of the date of this press release and should not be relied upon as of any subsequent date. Friendable, Inc. cautions readers not to place reliance on such statements. Unless otherwise required by applicable law, Friendable, Inc. does not undertake, and Friendable, Inc. specifically disclaims any obligation, to update any forward-looking statements to reflect occurrences, developments, unanticipated events or circumstances after the date of such statement.
CONTACT:
Investor Relations & Financial Media:
Ticker Media Group
585-563-8053
info@TickerMediaGroup.com

COMPANY:
Friendable, Inc.
(855) 473-7473
Info@friendable.com