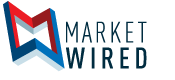 Techonomy to Host Seventh Annual Conference at The Ritz-Carlton, Half Moon Bay, November 9-11
Leaders Will Gather to Discuss How to Proactively Plan for Rapid Tech-Driven Change
/EINPresswire.com/ -- WHAT: Techonomy, a leading New York-based conference and media group will host its seventh annual, invite-only conference, Techonomy 2016. The event, with the theme "Man, Machines & the Network," aims to help leaders take the biggest-possible view of how tech changes business and society. It will host conversations about the impact of tech trends including the Internet of Things, artificial intelligence & machine learning, autonomous vehicles, augmented & virtual reality, and the blockchain.
Program highlights include:
Toward A Sentient Ecosystem: How might humans, machines and the network evolve together, forming an ecosystem that responds, adapts, adjusts and intuits our every move?
What Hello Barbie Said to Alexa and Siri: When "cognitized" children's toys are combined with personal assistants, such as Amazon's Echo and Apple's Siri, childhood interactions and inquisitiveness are being transformed.
We're Not in Kansas Anymore: People, Power and Politics After the Tornado: Join influential leaders as they analyze and evaluate the political revolution of 2016 and predict its implications for the future of the United States and the world.
The United States of Data: The Economic Impact of Data Convergence: How will the convergence of personal data and diversified data sets about how industry and the economy come together to change how companies build their strategies, and how society functions?
Latest program agenda: http://techonomy.com/conf/te16/agenda/
WHO: Techonomy brings together private and public sector leaders, economists, scientists, entrepreneurs and academics, from diverse industries and geographies, for programs that are carefully curated to promote discussion around the transformative role tech plays in social and economic progress. This year's participants include:
Genevieve Bell, VP & Director, User Experience Research, Intel Corporation
John Chen, CEO, Blackberry
Diana Farrell, CEO, JPMorgan Chase Institute
Sara Gardner, CTO, Hitachi Insight Group
Bill Gurley, General Partner, Benchmark Capital
Blake Irving, CEO, GoDaddy
Ray Kurzweil, Inventor, Author, Futurist, Google
Dan'l Lewin, Corporate VP, Technology and Civic Engagement, Microsoft Corporation
Caryn Marooney, VP, Technology Communications, Facebook, Inc.
James Park, CEO, President and Co-founder, Fitbit
Tim O'Reilly, Founder and CEO, O'Reilly Media, Inc.
Bill Ruh, CEO, GE Digital
Jeroen Tas, CEO, Connected Care & Health Informatics, Philips
Molly Turner, Global Head of Civic Partnerships, Airbnb
Bernard J. Tyson, Chairman and CEO, Kaiser Permanente
Padmasree Warrior, CEO, Next EV U.S.A
Full list of participants: http://techonomy.com/conf/te16/participants/
Corporate partners for TE16 include: Accenture, AppDynamics, Cisco, Ford, GE, McKinsey, Omidyar Network, Philips, and Verizon.
WHEN: November 9-11, 2016
WHERE: The Ritz-Carlton
Half Moon Bay, CA
About Techonomy Media
Techonomy is a media company with a mission: to elevate the dialogue about the central role of technology and innovation in business and social progress. Through their events, daily editorial coverage and video content, Techonomy seek to accelerate progress and productivity in business and society. For more information, visit www.techonomy.com.
Techonomy 2016 Press Room: http://techonomy.com/2016press/
About Grayling
Grayling (@GraylingPR) develops inventive, integrated communications solutions that are rapidly scalable to create measurable advantage for clients. The company operates a flexible, international network that has no respect for borders, whether between nations or disciplines. Grayling is part of Huntsworth plc.
Visit: www.grayling.com
To learn more about the event, or be put in touch with a participant, please contact:
Techonomy
Josh Kampel
617-233-7722
President
Email Contact

Grayling
Crystal Yang
415-593-1188
Email Contact