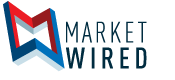 Streaming Video Alliance Explores the Future of Television in First Webinar of New Educational Series
The Alliance's Executive Director to Host Discussion About Changing Trends in Television Viewing and Generational Shift Between Traditional Broadcast and Streaming Video
/EINPresswire.com/ -- The Streaming Video Alliance (the Alliance), an industry forum comprised of leading companies from across the online video ecosystem, today announced its educational webinar series, which begins this Wednesday, September 21, 2016. Executive Director Jason Thibeault will host, "The Future of Television is Now. Are you Ready?"
How people watch television is changing. No longer are they tied to their couches or an arbitrary programming guide. They are watching video from wherever they want, whenever they want, and from whatever device they want to use as more and more content is being delivered over the Internet. This session will:
explore the generational shift between traditional broadcast and streaming video
predict what television might be like in five years
address what companies are doing today in order to take advantage of the transformation that is happening
"The demand for television content anywhere is a byproduct of how intrinsic the smartphone and mobile data have become in our lives. Consumers are empowered with access to content, on a fairly high-resolution screen, wherever they are," said Thibeault, "and that's redefining the way that people watch television. Although it's clear that online video is growing in popularity, it's unclear what the future will really look like. Will online replace broadcast? Will it be a hybrid? These are the questions and technical challenges that we are tackling in the Alliance and will explore in these educational webinars."
To register for this complimentary webinar on Wednesday, September 21, 2016 from 10:00 am - 11:00 am PDT, please visit: https://attendee.gotowebinar.com/register/7261592980436007940
Check out the Alliance's new website to learn about upcoming events, read the blog, or inquire about membership: www.streamingvideoalliance.org.
About the Streaming Video Alliance
Founded in 2014, the Streaming Video Alliance's charter is to encourage deeper collaboration across the entire online video ecosystem, which will include the development of standards and best practices for an open architecture that will operate across the entire online video value chain. The Alliance is currently focused on identifying issues and solutions related to open architecture, quality of experience and interoperability. For more information, please visit www.streamingvideoalliance.org.
Press Contact
Amber Winans
Bhava Communications
(510) 984-1526
Email Contact