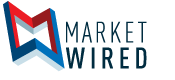 Apogee Acquires OrcaTV - Helps Higher Education Partners Drive Student Engagement by Integrating Campus Life Channel With Stream2 IPTV Service
/EINPresswire.com/ -- Apogee, higher education's largest provider of residential network (ResNet) and video solutions, announced today that it has acquired digital media company OrcaTV (Orca), the creators of the Campus Life Channel. Orca's Campus Life Channel collects and curates all of the social media, videos, and flyers on campus, and then displays it as a channel across Cable TV, IPTV, and digital signage.
Apogee's acquisition of Orca brings together its 20+ years of ResNet and video experience with Orca's innovative platform and ability to drive student engagement and success across multiple media platforms on college campuses. As a result of the acquisition, OrcaTV has been integrated with Apogee's Stream2 IPTV and Cable TV services.
"Apogee's acquisition of OrcaTV builds upon our decades-long foundation and partnership with universities to foster greater student satisfaction, engagement and connectivity," said Chuck Brady, CEO, Apogee. "By Integrating Orca's Campus Life Channel with Stream2, administrators now have at their disposal, an innovative platform to connect with students, as well as the ability to use video as a tool to solve the challenge of delivering relevant and important campus information in a timely, and relevant way."
According to Rajiv Shenoy, Founder and CEO, OrcaTV, who will continue on as the Senior Director of Stream2: "Apogee is the clear leader in delivering ResNet and Cable TV services for higher education, and we are thrilled to join the team. We are energized by the opportunity to work alongside Apogee to help administrators create the best digital framework for students to view and engage with campus content on any device anywhere on campus, which will greatly enhance their campus life."
Apogee and OrcaTV are committed to a smooth integration, with day-to-day operations, current and pending projects to continue as usual for all of Apogee and OrcaTV clients.
About Apogee
Apogee is the largest provider of on-campus residential networks and video solutions in higher education. The company's suite of solutions, designed from the ground up to meet the needs of today's students, include residential networks, IPTV and curated campus content. Partnering with Apogee enables schools to derive greater value from their IT investments and increase student satisfaction, while achieving budget stability and predictability. Find out why nine out of 10 schools that choose to outsource ResNet choose to partner with Apogee at apogee.us.
About OrcaTV
OrcaTV is a digital media company that drives student success and student engagement across college and university campuses nationwide. This is achieved by distributing a unique, curated channel of student and faculty submitted fliers, videos, and social media that simplifies communications on college campuses and helps to inform and engage the university community. By bringing many different communication mediums to one place, OrcaTV creates a centralized platform that is accessible, interactive, and fun to use. Learn more at orcatv.com
Media Contact:
Sharon Sim
sharon@sim-krause.com
415.420.1889