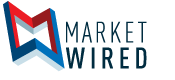 Sharon High School Students Participate in TrueMotion Driver Challenge to Reduce Distracted Driving
50 Prizes Will Be Awarded to the Safest Drivers, Including $500 to Top Four Drivers
/EINPresswire.com/ -- Licensed drivers at Sharon High School are competing to see who is the safest driver in the first ever TrueMotion Driver Challenge, a contest designed to raise awareness of the dangers of distracted driving and give teens the tools to do better. At the end of a four-week competition, 50 prizes (including iPhone, gift cards and four cash prizes of $500 each) will be awarded to the students with the top 50 driving scores based on three categories: distraction, speeding and overall safety.
Participating students will use TrueMotion Family, an app that automatically records driving trips and identifies opportunities for improvement -- like distracted driving or speeding. Students can create an individual profile and/or create groups to see how each other are doing, fueling competition -- and safe driving.
"We want to do whatever we can to keep our kids -- and others -- safe on the roads," said Jose Libano, Principal at Sharon High School. "We all know kids love technology -- what better way to help them become safer drivers than by using their smartphones to show them where they need improvement?"
TrueMotion has partnered on the contest with End Distracted Driving (www.EndDD.org), whose core mission is to preserve life and promote safety on a large scale through advocacy, education and action. The founder of EndDD, Joel Feldman, will make a presentation to the student body about the dangers of distracted driving to kick off the contest.
Auto accidents are the leading cause of death for teenagers, and 60 percent of all teen car crashes involve distracted driving. A recent study by Liberty Mutual Insurance found that 70 percent of teens admit to using apps while behind the wheel ("apping and driving") even though the vast majority of them know it is unsafe. TrueMotion's analysis of drivers who use its app shows that actually 90 percent of people use the phone for texting or apps, while nearly 75 percent of them use the phone for calls during drives.
"Driving safely in the Boston suburbs is demanding enough without the urge to pick up and use your phone," said Vance Loiselle, CEO of TrueMotion. "Our app provides a fun and innovative way for teens to learn their level of distracted driving and other driving behaviors. And they can use that information to see how they compare to their peers and take actionable steps to improve."
Indeed, using TrueMotion Family does lead to safer driving. Based on data analysis of driver scores, 75 percent of TrueMotion Family drivers reduce phone use after downloading the app.
"We know that lifetime habits are formed during the teen years, so it's critical that today's teen drivers see and change risky driving behavior and develop safe driving habits that will stay with them for the rest of their lives," said Loiselle. "We hope these student drivers will also inspire their parents and other community members to change their behaviors behind the wheel, especially when it comes to distraction."
About TrueMotion
Headquartered in Boston, Mass., TrueMotion brings the power of data and mobile technology to address the growing problem of distracted driving, which is responsible for tens of thousands of deaths and hundreds of millions of dollars in insurance claims each year. TrueMotion's core technology platform enables insurance companies to distinguish between safe and risky drivers, reward safe drivers and help reduce the number of driving accidents. It offers TrueMotion Family (goTrueMotion.com/app), a free mobile app that makes it fun and easy for everyone in a family to track each other's driving behavior and to stay connected while on the road. More information is available at goTrueMotion.com.
Media Contact
John Williams
Scoville PR for TrueMotion
(206) 625-0075 x1
jwilliams@scovillepr.com