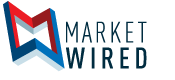 Symphony EYC and Infosys Partner to Bring Rapid Cloud Deployments to Retailers and CPGs
World-Class Retail and CPG Expertise Combine With Leading IT Services for Rapid Delivery of New Cloud Capabilities That Enable Customers to Quickly Realize Business Value
/EINPresswire.com/ -- Symphony EYC, the leading provider of software and services for retailers, wholesalers and manufacturers, today announced a partnership with Infosys, a global leader in consulting, technology, outsourcing and next-generation services, which will enable the two companies to jointly market, implement and customize the new Symphony Retail Cloud (SRC) solutions for customers. Together, Symphony EYC and Infosys will be able to quickly bring new capabilities to retailers and CPGs that will enable them to drive new value from their businesses in a very short amount of time.
Symphony Retail Cloud solutions combine market data with best-in-class software to provide retailers and CPG companies with all of the real-time and role-based intelligence needed to achieve maximum bottom-line business results. For retailers, Symphony Retail Cloud helps to make the product and category trade-offs necessary to drive revenue growth from an increase in trips and basket size from their best customers. For CPGs, these solutions enable deeper data-driven collaboration as well as the ability to influence consumer purchases, resulting in increased brand share.
The new partnership brings together the strengths and domain expertise of two industry leaders. Infosys has a proven track record in delivering innovative solutions to leading retailers and CPGs. The Symphony EYC Customer Centric Retailing (CCR), merchandising and supply chain solutions are deployed to top retail and CPG organizations globally. Together, the Symphony EYC and Infosys world-class capabilities and scale will enable the delivery of SRC customer-centric solutions that drive customer insights into planning and execution for retailers and CPGs.
"With some of the biggest retailers and CPGs in the world as its customers, Symphony EYC has deep domain expertise and products that can easily integrate with the software stack," said Ravi Kumar, President and Chief Delivery Officer, Infosys. "Imagine if, together, we can improve our joint customers' business by just one percent?"
"For retailers and CPGs, this partnership assures them that alongside our innovative Symphony Retail Cloud solutions, they also get the tried-and-true Infosys implementation and deployment services," said Pallab Chatterjee, Chairman, Symphony EYC. "We are looking forward to a game-changing collaboration that will bring operational improvements to our retailer and CPG customers."
About Symphony EYC
Symphony EYC brings together customer-centric retail insight solutions with the Symphony GOLD unified software platform for omni-channel retail to solve the toughest business problems for 15 of the world's 30 largest retailers, thousands of retail brands, and hundreds of national and regional chains worldwide. These capabilities maximize profitability by using insights to deliver highly targeted promotions and localized product assortments across all channels, supported by reliable and responsive retail operations and efficient supply chain execution. More at www.eyc.com
Symphony Retail Cloud is the industry's first customer-centric cloud solution that enables retailers and manufacturers to deliver more than two percent revenue growth by translating customer intelligence into insights and actions that drive bottom-line decisions. The intelligent, role-based solution is designed to optimize marketing, merchandising, supply chain and store operations through the combined power of Symphony EYC's customer-centric insights, Symphony GOLD's retail planning, optimization and execution capabilities, Simmons' cross-channel consumer research, and Symphony Advanced Media's real-time cross-media measurement.
For additional information please contact:

Symphony EYC
Joan Geoghegan
Email Contact
978-371-3921