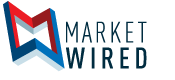 Numismatic Vertical Surges Oveedia's Visability and PNOW's Revenue
Pure Hospitality Solutions Launches 'Meso Numismatics' Cultivating Collector Tourism; Begins Generating Immediate Revenue
/EINPresswire.com/ -- Pure Hospitality Solutions, Inc. (OTC PINK: PNOW), parent Company of the Central American-Caribbean Online Travel Agency (OTA) Oveedia, announced today, the Company has launched a vertical in the surging numismatic marketplace; instantly generating and increasing revenue for PNOW, while strategically and economically bolstering Oveedia's market visibility.
Management indicated that the new vertical, 'Meso Numismatics,' will focus in the same Central American region as Oveedia. The new operation has already begun generating revenue, and already has a global numismatic inventory of roughly $3 Million. Further, this vertical has quickly gained a rapidly growing following; partly the reason for Oveedia's online presence, competitively ranking with Movistar and Citibank CR, according to an Amazon Certified Ranking.
"Anyone who knows me, or has ever spoken with me regarding Oveedia, knows that I'm deeply committed to this OTA," stated Melvin Pereira, President and CEO of Pure Hospitality Solutions. "I wake up at 5 AM every morning and begin plugging away on continuous improvements to Oveedia's platform. I finish working just after midnight and start the entire process over just a few hours later; the ultimate success of Pure Hospitality Solutions and Oveedia, has my absolute devotion.
"This is why, after conferring with some of the most successful executives from around our region and even the United States, we found the most amazing synergy to help creatively complement our efforts with Oveedia. Meso Numismatics was then born..."
Like Oveedia, which fills the OTA void in the Central American and Caribbean marketplace, Meso Numismatics is the only Numismatic dealer with a global supply of currency, located in this region of the world; particularly, Costa Rica.
"We have two tremendous opportunities sitting directly in-front of us," continued Pereira. "We are in a region that, aside from remaining one of the most amazing destinations in the world to visit, has some of the most beautiful and rare numismatic pieces not readily available in the global marketplace. Through a major partnership with one of Costa Rica's largest and most reputable collectors, we have amassed roughly $3 Million in some of the rarest numismatic pieces; to which we are excited to launch Meso's site and ecommerce platform. We've also obtained a storefront location in downtown San Jose. We're hoping to encourage our shareholders, Oveedia customers, tourists and most importantly, numismatic collectors, to visit us here in Costa Rica."
With revenue continuing to trickle in from Oveedia's Booking Engine, the Company now has an additional revenue source -- already generating profits -- which coincidentally increases Oveedia's web traffic substantially, by marketing to numismatic collectors who travel and trade globally.
Pereira Concluded, "There is nothing I like more than having the ability to deliver amazing news, such as this, to our shareholders. If there is anyone we intend on delivering major revenues for, it is all of you. Without your continued support of our Company, we would not be in this remarkable situation. We are very excited for our upcoming filings, to show just how much our efforts are paying off!
"Muchas Gracias."
About Pure Hospitality Solutions, Inc.
PURE provides proprietary technology, marketing solutions and branding services to hotel operators and condominium owners. The Company's vision is to build competitive operations in the areas of (i) online marketing and hotel internet booking engine services, (ii) hotel branding and, (iii) own, operate and in some instances develop, boutique hotels under the new, "by PURE" brand. PURE is the creator of Oveedia, the Central American-Caribbean online travel hub.
Related Links:
Safe Harbor Statements in this news release that are not historical facts, including statements about plans and expectations regarding products and opportunities, demand and acceptance of new or existing products, capital resources and future financial results are forward-looking. Forward-looking statements involve risks and uncertainties which may cause the Company's actual results in future periods to differ materially from those expressed. These uncertainties and risks include changing consumer preferences, lack of success of new products, loss of the Company's customers, competition and other factors discussed from time to time in the Company's filings with the Securities and Exchange Commission.
Contact:
Team PURE
IR Div.
(800) 889-9509