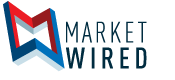 Ray Kripaitis Announces Donation Offer to the Donald J. Trump, Hillary Clinton, Gary Johnson, and Jill Stein Presidential Election Campaigns -- Seychelle Environment Technologies, Inc. 28oz High pH Balance Sports Water Bottles
/EINPresswire.com/ -- Ray Kripaitis, Global Marketing Advisor with Electro Verde, LLC, a distributer of Seychelle Environment Technologies, Inc.'s water filtration products, is pleased to announce a donation offer of up to 120 bottles of its highly acclaimed Sports Bottles (30 to each campaign), which are made in the USA by Seychelle Environment Technologies, Inc., to the Donald J. Trump, Hillary Clinton, Gary Johnson, and Jill Stein General Election Campaigns.
Seychelle Environment Technologies, Inc. has shipped over seven million bottles around the world. Tested for BPA, Food and Drug materials and numerous other labs; including 30 different foreign labs which have also been tested for inorganic, organics, and radiological contaminants. The Bottle's powerful filter not only removes these dangerous contaminants, but also maintains a high alkaline content, which is very important for human health. Mr. Carl Palmer, CEO of Seychelle Environment Technologies, Inc., states, "These products, also using EPA and numerous major testing labs, also show reduction of lead from 99% to Totally Non-Detectable for over 200 Gallons. This is a big issue in our faltering national infrastructure, as lead is very dangerous, including to our school children, who depend on safe school water. We are excited to help the presidential candidates remain optimally healthy, through the use of our simple water bottles. It is our mission to have America and the world drink healthy."
The 28 Oz flip sports bottle advanced filter produces up to 100 gallons. The bottle is BPA free and all materials are FDA approved. The filter removes up to 99.9999% of bacteria and viruses via EPA approved iodinated resin/removes up to 90% of fluoride and removes up to 99.99% of contaminants and pollutants found in fresh water supplies. For additional information go to Seychelle.com.
Forward-Looking Statements Disclaimer: This press release contains forward-looking statements within the meaning of Section 27A of the Securities Act of 1933, as amended, and Section 21E of the Securities Exchange Act of 1934, as amended. In some cases, you can identify forward-looking statements by the following words: "anticipate," "believe," "continue," "could," "estimate," "expect," "intend," "may," "ongoing," "plan," "potential," "predict," "project," "should," "will," "would," or the negative of these terms or other comparable terminology, although not all forward-looking statements contain these words. Forward-looking statements are not a guarantee of future performance or results, and will not necessarily be accurate indications of the times at, or by, which such performance or results will be achieved. Forward-looking statements are based on information available at the time the statements are made and involve known and unknown risks, uncertainties and other factors that may cause our results, levels of activity, performance or achievements to be materially different from the information expressed or implied by the forward-looking statements in this press release. This press release should be considered in light of all filings of the Company that are contained in the Edgar Archives of the Securities and Exchange Commission at www.sec.gov.
Ray Kripaitis
1-732-859-2019
Global Marketing Advisor
Electro Verde, LLC.