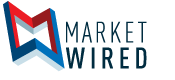 Maxim Resources Inc. Announces Annual General and Special Meeting Date and Confirms No Material Change
/EINPresswire.com/ -- Maxim Resources Inc. (TSX VENTURE:MXM)(FRANKFURT:M5HA)(OTCBB:MXMSF) ("Maxim" or the "Company") is pleased to announce that notice is hereby given that an annual general and special meeting of the holders of common shares of the Company will be held at the offices of WeirFoulds LLP, Suite 4100 - 66 Wellington Street West, Toronto, Ontario on November 25, 2016 at 16:00 EST.
In response to a recent request by the Investment Industry Regulatory Organization of Canada to comment on recent trading activity in its stock, the Company has advised that it is not aware of any material undisclosed corporate developments and has no material change to report at this time. The Company will keep the market informed as required.
About Maxim Resources Inc.
Maxim is an oil and gas production and exploration company based in Toronto, Canada. The Company is focused on identifying assets that meet the following criteria, producing, near term enhancement and exploration opportunities. Investments may be by way of acquisition, participation and/or fractional interest.
Issued on behalf of the Board of Directors of Maxim Resources Inc.
Ian Baron, President & CEO
Neither the TSX Venture Exchange nor its Regulation Services Provider (as that term is defined in the policies of the TSX Venture Exchange) accepts responsibility for the adequacy or accuracy of this release. This news release may contain forward-looking information which is not comprised of historical facts. Forward-looking information involves risks, uncertainties and other factors that could cause actual events, results, performance, prospects and opportunities to differ materially from those expressed or implied by such forward-looking information. Forward-looking information in this news release includes statements regarding, among other things, the completion transactions completed in the Agreement. Factors that could cause actual results to differ materially from such forward-looking information include, but are not limited to, regulatory approval processes. Although Maxim believes that the assumptions used in preparing the forward-looking information in this news release are reasonable, including that all necessary regulatory approvals will be obtained in a timely manner, undue reliance should not be placed on such information, which only applies as of the date of this news release, and no assurance can be given that such events will occur in the disclosed time frames or at all. Maxim disclaims any intention or obligation to update or revise any forward-looking information, whether as a result of new information, future events or otherwise, other than as required by applicable securities laws.
Maxim Resources Inc.
Andrew Male
EVP
(604) 561-0840
info@maximresources.com
http://www.maximresources.com