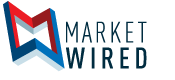 Mr. Nicholas Kontonicolas, COO of the Coates Organization Worldwide, Has Been Working Diligently and With Great Focus Together With Mr. George J. Coates, President and CEO, to Fund and Direct the Ramp-Up of Production for Coates International, Ltd. USA…
Mr. Kontonicolas Attended Meetings With the Chinese Delegation at the Coates Headquarters on July 12, 2016, and Was Instrumental in the Success of the Transactions -- One Key Transaction Is the Signing of the Agreement With the Sixth Largest Automotive Components Manufacturer in China
/EINPresswire.com/ -- Coates International, Ltd. (OTC PINK: COTE) (the "Company's") COO, Mr. Nicholas Kontonicolas, has been working diligently to raise funding to ramp-up production of the Coates CSRV industrial "green" engines and generators for Coates International, Ltd. USA and Coates Power Ltd. China.
The mechanism for the funding and its disbursement are presently in the review process. Mr. Kontonicolas envisions the Coates Organization to have several profit generating divisions; divisions consisting of manufacturing in Asia and North America, patent sharing with other manufacturers of diesel and hydrogen power generation technology, engineering consulting and captive banking -- leasing in house services for its high technology manufactured items.
The Coates CSRV green combustion engines are the most advanced in the world, in so much as there are only two moving CSRV shaft assemblies in the heads of the engine and no pressurized oil service to the system. That eliminates the more than 100 year old poppet valves and approximately 2,600 other components and parts.
There can be no assurance that the Company will be successful in any of its endeavors.
Safe Harbor Statement:
This press release contains forward-looking statements that are made pursuant to the safe harbor provisions of the Private Securities Litigation Reform Act of 1995. Please see our filings with the Securities and Exchange Commission. Our public filings with the SEC may be viewed and printed on the website maintained by the SEC at http://www.sec.gov.
Contact Information:
Coates International, Ltd.
Phone: 732-449-7717
Fax: 732-449-0764
www.coatesengine.com
www.mostadvancedengine.com