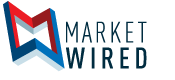 The Bubble Club, Vancouver's Premier Champagne Club, Debuts on October 16th, 2016 With First in a Series of Luxurious Champagne Tasting Brunches
/EINPresswire.com/ -- The Bubble Club is a monthly Champagne Sunday Brunch featuring a different wine region every month and highlighting the flavours of the region. Each event combines several unique sparkling wines, an exquisitely matched menu in a lavish setting with exclusive offers on luxury brands. All events are open to the public. It is the perfect event for those with an appreciation for the finer things looking for an afternoon of indulgence with friends.
Guests will enjoy a sumptuous multi-course brunch at a fashionable Vancouver venue paired with several premier sparkling wine tastings. The chef will pair an inspired menu to match the style and taste of the featured region. Wine experts will guide guests through the tasting experience. Guests will be able to purchase their favourite wines online for convenient home delivery through Legacy Liquor. Finally, guests will leave with a virtual gift bag featuring samples and discounts from a selection of top luxury brands along with a few sweet treats to delight the palate.
The first two events will be held at La Pentola on October 16th, 2016 from 11am - 1pm and Market by Jean-Georges at Shangri-La Vancouver on November 13th, 2016 from 11am - 1pm.
The Bubble Club sponsors will have a unique opportunity for exclusive promotion of their brand at the monthly events. Guests will receive virtual gift bags with spa deals, shopping coupons and gift certificates from some of the most sought after luxury retailers in Vancouver.
For more information and to purchase tickets visit http://www.thebubbleclub.ca
Media Contact:
Amy Jones, Karran Finlay Marketing
604-734-4223
ajones@karranfinlaymarketing.com