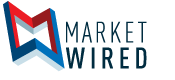 Canadian Energy(TM) Proudly Powers the Discovery of the HMS Terror
CUB Technology Provides 100% Canada Proof Power to the Arctic Research Team
/EINPresswire.com/ -- Canadian Energy would like to congratulate the Arctic Research Foundation on their monumental discovery of Sir John Franklin's HMS Terror, a piece of Canadian history long considered lost. Canadian Energy is proud to have contributed to the efforts of the larger research expedition team, building the unit which powered the crew's remote outpost centre and served as the team's mobile laboratory.
"This is an unbelievable achievement made by the Arctic Research Foundation, and will further help us understand our own history as Canadians," says Craig Ballard, CEO, Canadian Energy. "We are excited to be a part of the larger support team on this expedition, utilizing our Containerized Universal Battery (CUB) technology to ensure the hands-on crew could conduct their research in the harshest of environments."
Canadian Energy adapted the CUB energy storage technology to help create mobile field laboratories for the expedition team. Utilizing the CUB technology, Canadian Energy designed the power systems for these labs including the energy storage system, solar array, wind turbine and generator. The result of the project is the ability to now bring research facilities to remote locations in the arctic, reduce reliance on diesel fuel and most importantly, power discovery.
"The amazing fact is that these research facilities are simply one example of the uses our CUB technology can be adapted to provide," continues Ballard. "Our goal in developing the CUB is to provide turnkey power flow management and storage solutions that are affordable and durable enough to support remote communities across the country and beyond."
The mobile labs also feature containment systems allowing for the study and preservation of artifacts discovered throughout the expedition.
About Canadian Energy: Canadian Energy is a team of honest, humble and hungry people obsessed with providing our customers the best stored and renewable energy solutions. We're excessively curious, passionately Canadian and relentlessly supportive.
We are 100% Canadian owned and operated and a leader in the distribution of batteries, power management, power conversion, circuit protection and renewable energy products. We're one of the fastest growing companies in Canada and to stay on top we continue to make substantial investments in infrastructure, leading technologies and superior products. We have a dedicated renewable energy team committed to the planning and execution of custom solar, energy storage and backup power solutions.
Our national distribution network of over 20 coast-to-coast warehouse locations allow us to provide our customers with responsive and reliable distribution, unprecedented support and the best backed warranties in Canada.
Our relentless pursuit is to grow our business by helping our customers grow theirs.
For more information, please visit http://www.cdnrg.com and follow the company on Facebook, Google+, LinkedIn, Instagram and Twitter. Check our company video here.
Media contact:
Kaiser Lachance Communications
Ray McIlroy
(647) 680-8316
ray.mcilroy@kaiserlachance.com