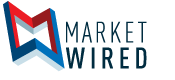 Omnisens Provides Belgian Utility With Temperature Monitoring and Real Time Rating System to Increase the Transport Capacity of Underground High Voltage Cable
/EINPresswire.com/ -- Omnisens Cobra Power Cable monitoring has been deployed on a 33 km onshore buried cable by Elia, the Belgian transmission grid operator.
Following a study to compare theoretical and actual temperatures along the cable as well as to validate the dynamic cable rating function, Elia is now using the system to plan the circuit load based on a rolling 36 hour capacity forecast. In addition the Belgian grid operator will be able to 'overload' the cable for short durations, knowing the cable's temperature will remain within its design limit.
This results in a smarter use of the network, significant potential revenue increases and the ability to maintain supply without additional infrastructure.
The system comprises fiber optic distributed temperature monitoring, dynamic cable rating and Omnisens Map (GIS) to visualize the asset.
About Omnisens SA
Omnisens is a leader in power cable temperature monitoring. Using fiber optic-based Brillouin sensing together with highly qualified, dedicated application, commissioning and customer service teams, Omnisens offers continuous, reliable monitoring of onshore and subsea power cables and power umbilicals.
Based in Switzerland, Omnisens operates throughout the world, either directly or through specialized solution providers.
About Elia
The Elia Group is organised around two electricity transmission system operators (TSOs): Elia Transmission in Belgium and 50Hertz Transmission (in which Elia has a 60% stake), one of the four German transmission system operators, active in the north and east of Germany. With 1,900 employees and a transmission grid comprising some 18,300 km of high-voltage connections serving 30 million consumers, the Elia Group is one of Europe's top 5 TSOs. It efficiently, reliably and securely transmits electricity from generators to distribution system operators and major industrial consumers, while also importing and exporting electricity from and to neighbouring countries. The Group is a driving force behind the development of the European electricity market and the integration of energy generated from renewable sources.
In addition to its system operator activities in Belgium and Germany, the Elia Group offers businesses a range of consultancy and engineering services.
The Group operates under the legal entity Elia System Operator, a listed company whose reference shareholder is municipal holding company Publi-T.
Omnisens
Jane Rowsell
+41 21 510 2121
jr@omnisens.com
www.omnisens.com