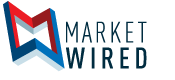 Courtyard Minneapolis Downtown Unveils City's Newest Ballroom
Minneapolis Hotel Introduces Stylish East Town Ballroom and Pre-Function Space
/EINPresswire.com/ -- Celebrations in the city have a new home at the Courtyard Minneapolis. The iconic hotel in downtown has unveiled its new East Town Ballroom, a striking 5,200 square-foot venue designed for hosting receptions, weddings, and Minneapolis events, aligned with a pre-function space, custom catering and a central setting in the heart of the city's most desirable district.
East Town, one of the most sought-after settings in Minneapolis, lets guests realize the ideal vision for their event in a hip, vibrant urban location. With an award-winning executive chef, acclaimed, unexpected catering and custom day-of catering options, the new Minneapolis wedding venue brings the spirit and elevated culture of the city to any function.
Complemented by an expansive pre-function area, events and planners have access to more than 10,000 square feet of space when arranging their event, and can take advantage of a full list of preferred vendors, and Marriott brand benefits.
An award-winning venue, and back-to-back Couple's Choice award winner, Courtyard Minneapolis is not your typical Courtyard, and has always remained current and relevant to the latest trends and culinary styles. Christina Formico heads up the hotel's social catering department, and came to the hotel with a wealth of experience, and a passion for weddings and social events.
After her experience at the American Swedish Institute, Christina joined the wedding / event team at Majestic Oaks Golf Club, one of the oldest, most established golf clubs in the Twin Cities. There, she was involved in the planning and execution of more than 80 weddings.
Building strong relationships with vendors, her experience in working with the catering team, and a background in banquet service, all enhance her ability to plan and execute any type of social event. She is onsite for all functions, and can offer assistance in all areas including referrals for florists, photographers, music and other needs.
For more information or to book an event at the East Town Ballroom, call 1-612-333-4646 or browse a few of our wedding and event reviews below.
"All the staff at Courtyard Marriott Downtown Minneapolis did a truly outstanding job. This is a recently remodeled venue with great food that provided excellent service from the first time we met and throughout the entire event. Wedding expense can be outrageous at other venues, but the Courtyard was absolutely a best value." - Oct. 2015
"I cannot say enough good things about our Jan 2016 wedding at this hotel. We wanted everything in one place for many reasons, so naturally we looked at a bunch of hotels in the area. The bartenders and servers were great, even the maintenance guy my mom found to help with the decor was so sweet. We felt very well taken care of and communication was always prompt with everyone involved. The menu choices were adjusted to our tastes and preferences without hesitation. Prices were always explained to us. HIGHLY recommend this Marriott for a wedding." - January, 2016
"Event Coordinator was a joy to work with. She followed up and was there to attend to the details. The staff was responsive and worked with us on minor details. Audio staff was very helpful too and provided a laptop when ours did not work. The food was exceptional and the charges were reasonable." - January, 2016
About Courtyard Minneapolis Downtown
Perfectly located in the heart of the city, near the University of Minnesota, the Courtyard Minneapolis Downtown delivers a relaxed experience for business travelers and families on vacation. Guests enjoy easy access to popular attractions, including Guthrie Theater and Target Center. All of the hotel's well-appointed rooms and suites feature amenities like free Wi-Fi access, flat-screen TVs, and plush bedding. Travelers can fuel up for a busy day in downtown Minneapolis with breakfast at the restaurant, The Bistro, or stop by in the evening for drinks and a meal. The hotel also offers a fitness center and a heated indoor pool. Meetings and social events are memorable, thanks to venues including the 5,200 square-foot Ballroom, as well as the hotel's helpful planning and catering service. Whether traveling to work, to visit the University of Minnesota, or simply to relax, Courtyard Minneapolis is an iconic destination.
CONTACT:
Courtyard Minneapolis Downtown
1500 Washington Avenue South Minneapolis, Minnesota 55454 USA
http://www.marriott.com/hotels/travel/mspdc-courtyard-minneapolis-downtown/
1-612-333-4646