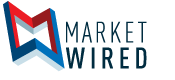 Residence Inn Philadelphia Conshohocken Gives Visitors a Delicious Taste of Philly
Hotel's New Package Features Treats Made In and Around Conshohocken, Pennsylvania
/EINPresswire.com/ -- Nothing captures the essence of a place like its signature dishes, and for those traveling to the Philadelphia area, you can taste the best of them at the Residence Inn Philadelphia Conshohocken.
Between now and December 31, 2016, this extended-stay hotel is offering the Suite Stay with a Taste of Philly package, which features sweets and treats exclusive to the Conshohocken area and other Pennsylvania cities.
A tower of deliciousness awaits guests, who can bite into Melrose Diner Butter Cookies and Goldenberg's Peanut Chews. They can let the Asher's Dark Chocolate Sea Salt Caramels melt in their mouths, and they can see first-hand why Tastykake is a local favorite, thanks to the assortment of included Tastykake treats.
After guests have satisfied their sweet tooth, they can head to the legendary Pudge's Steaks & Hoagies with their included gift card and splurge on cheesesteak sandwiches, burgers, subs and more.
When they're not indulging their palates, guests can indulge their other senses in their spacious accommodations. Featuring some of the most well-appointed hotel suites in Conshohocken, Pennsylvania, the Residence Inn encourages visitors to make themselves at home with fully equipped kitchens, pillow-top mattresses, flat-screen televisions and free, high-speed Wi-Fi.
Equally convenient is the hotel's location. Once guests have savored the culinary offerings of the area, they'll have the inspiration -- and the energy -- to explore. Whether they wish to entertain the kids at the Philadelphia Zoo, tour Villanova University or marvel at the history and nature in Valley Forge National Historical Park, the hotel's address places them near all the main attractions.
From family getaways to extended stays, the Taste of Philly package ensures your visit is one to savor. Book your tasty escape today!
About the Residence Inn Philadelphia Conshohocken
At the Residence Inn Philadelphia Conshohocken, guests can look forward to comfortable accommodations and a range of practical amenities that make every stay one to remember. Whether they're in town for a few days or a few weeks, visitors will enjoy a free daily breakfast buffet, a well-equipped fitness center with an indoor pool and hosted evening socials three times a week, as well as enviably spacious accommodations. The all-suite hotel boasts plush bedding, ergonomic workspace and free Wi-Fi in each of its guest rooms as well as dedicated areas for living, working and sleeping that easily accommodate groups, families, couples and business travelers. Plus the hotel's convenient location near attractions like Bryn Mawr College, the King of Prussia Mall and Philadelphia museums and historical sites makes it easy for visitors to see the highlights of one of the country's oldest and most dynamic cities.
CONTACT:
Residence Inn Philadelphia Conshohocken
191 Washington Street
Conshohocken, Pennsylvania 19428
1-610-828-8800
http://www.marriott.com/hotels/travel/phlcn-residence-inn-philadelphia-conshohocken/