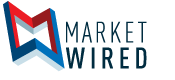 First GREEN Bank Continues Expansion Across Central Florida With New Altamonte Springs Branch
Values-Based Bank Spreads Its Mission With a New Branch Constructed Using the Latest in Sustainable Building Innovations
/EINPresswire.com/ -- First GREEN Bank, a local bank with a global mission, today announces construction on a new branch in Altamonte Springs. Before opening to the public, First GREEN Bank is updating the branch with several "GREEN-ovations" in order to attain the highest possible Green Globes Certification, LEED Certification and Energy Star Certification. Located at 803 N SR 434, the new branch is expected to begin operating in November 2016.
The Altamonte Springs location will be First GREEN Bank's seventh location, proving that the bank's mission to do the right thing for the planet, its customers, the community and its shareholders is resonating with Floridians. The new branch will provide Altamonte Springs residents with the same quality customer service and values-based offerings that customers in Orlando, Mount Dora, Winter Park, Ormond Beach, Clermont and Fort Lauderdale currently enjoy.
"Since our founding in 2009, during one of the worst recessions in American history, we have proved -- despite all odds -- that business can be financially successful while also making a positive impact on the environment and community," said Keith Costello, President and CEO at First GREEN Bank. "Our new branch will be an extension of that message, providing consumers and business customers with services that promote sustainability including solar panel loans, discount financing for electric vehicles, and reduced interest rates on commercial real estate loans that meet environmentally-friendly LEED certification."
Some of the "GREEN-ovations" for the Altamonte Springs branch include low-voltage LED lighting, a rainwater harvesting system, complimentary charging stations for electric vehicles and new and more efficient glass windows. The new location will also have enough solar panels to be considered a "net-zero" building -- a standard where the total amount of energy used in the building is roughly equal to the amount of renewable energy created on the site.
"Staying true to the bank's mission to do what's right for people and the environment, we've made it a priority to ensure that all of our branches are either built or converted to the highest level of sustainability possible -- and Altamonte Springs is no exception," said Ken LaRoe, Founder of First GREEN Bank. "We're keeping environmental responsibility in mind throughout every stage of this new branch's design and construction. We hope that such efforts will inspire our employees and the community as the bank continues to expand across the Sunshine State."
About First GREEN Bank
Since its opening in 2009, First GREEN Bank has led an impactful and successful charge to prove there is a better way to do business -- one that is financially, environmentally and socially responsible. Inspired by Ben & Jerry's mission of incorporating a strong sense of social responsibility into its business, founder Ken LaRoe and CEO Keith Costello are the only two leaders and friends in the banking industry to promote environmentally responsible behavior through its own business and employees. LaRoe and Costello coincidentally hold the last and second to last bank charter in the state of Florida and, together, plan to use that certification to promote their global mission.
Headquartered in Orlando, with additional locations in Mount Dora, Clermont, Ormond Beach, Winter Park and, most recently, Fort Lauderdale, First GREEN Bank offers personal and commercial banking services such as loans, mortgages, checking and savings, CDs, IRAs and money markets.
To find out more about First GREEN Bank, visit www.firstgreenbank.com.
Media Contact
Alex Perez
Uproar PR for First GREEN Bank
321-236-0102 x 224
Email Contact