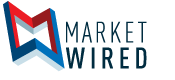 ITRI's STOBA(R) Technology Makes J.S. Power Exclusive Lithium-Ion Battery Supplier for Sharp's Home Surveillance Robots
/EINPresswire.com/ -- The rapid development of service-oriented robots and IoT products has once again highlighted the safety of lithium-ion batteries. Taiwan's Industrial Technology Research Institute (ITRI) has developed the STOBA® technology that is effective in preventing lithium-ion battery explosion. This technology has been adopted by J.S. Power Co. Ltd. for developing a high safety battery module that is utilized exclusively in Sharp's home surveillance robot and will make its debut at ASIS 2016 in Orlando. This development is paving the way for Taiwan's lithium-ion battery sector to make inroads into the international market.
Dr. Alex Y.M. Peng, General Director of ITRI's Material and Chemical Research Laboratories, remarked that the fast pace of development of consumer products and electric vehicles is underpinning strong demand for high energy, high safety lithium-ion batteries. He pointed out that ITRI's STOBA®, which can prevent thermal runaway and thus avoid explosion, is a revolutionary technology for batteries. The technology won an R&D 100 Award in 2009, and was exclusively licensed to Taiwan Mitsui Chemicals to produce and sell in 2014. This year, with J.S. Power's efforts, STOBA® technology has tapped into Sharp's supply chain, proving that the safety of STOBA®-inside batteries has been recognized by leading brands.
J.S. Power Chairwoman Ann Wong commented that the market for service-oriented robots is about to take off, and virtually all service robots need large-sized, high power lithium-ion batteries. In addition to safety factors, high performance and stable quality over the long term are key factors that will spark the increased usage of robots, Ms. Wong said. J.S. Power and ITRI have collaborated for many years in developing revolutionary materials and production technology, paying special attention to lithium-ion battery assembly and improvements in power management. The lithium-ion batteries and chargers used in Sharp's home surveillance robots integrate ITRI's STOBA® material, battery cells from EXA Energy and Amita Technologies, and chargers from Leader Electronics to produce high performance, high safety battery modules.
Chairwoman Wong also pointed out that J.S. Power has consistently focused on high safety lithium-ion batteries. Besides batteries for powered smart cards, other lithium-ion battery product applications include AGV, automated storage, electric vehicles, AR glasses, and mobile chargers, and almost all of these include ITRI-licensed STOBA® technology. The quality and safety of this technology has earned favorable comments from customers over the years, with STOBA® being employed in robots and AR glasses made by Panasonic and other major manufacturers in Japan and the United States.
About STOBA®
STOBA® is ITRI's proprietary battery safety material. A li-ion battery system embedded with STOBA® provides multi-protective mechanism and enhances the performance for electronic devices. In addition to inhibiting thermal runaway effectively, it also inhibits the effectiveness against self-discharge induced by minor short circuits. The STOBA®-inside battery is superior to other high-safety batteries, which already passes stringent nail tests and can lower heat generation from battery material tremendously.
Media Contact
Chloe Chen
Office of Marketing Communications
ITRI
Email Contact
+886-3-591-8167