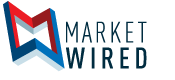 Taiwan's Inaugural Kaohsiung International Maritime and Defence Exhibition Grand Opening to Exhibit Taiwanese Made Submarine Model
/EINPresswire.com/ -- The Kaohsiung International Maritime & Defence Expo will be held in Kaohsiung City from September 15 - 18, 2016 at the Kaohsiung Exhibition Center. The exhibition will be the first international shipbuilding, marine and defence industry exhibition in Taiwan to gather major domestic and international shipbuilders, and will feature five main themes: National Defence, Marine Machinery, Marine Engineering, Marine Communication and Green Energy. The exhibition will house a submarine model designed and made domestically, to be shown in public for the very first time. This submarine model symbolizes Taiwan's dedication and progress towards a self-developed defence technology. The Ministry of Defence showed support for the event by displaying Taiwan's oldest active naval vessel; Hai Shih, along with Pan Shih military vessel, Taiwan Infantry Fighting Vehicle, and Hsiung Feng III missiles & Tien Kung III missiles which were both designed by National Chung-San Institute of Science & Technology. With the support from both military and civil sectors, the exhibition will be a major breakthrough.
The Most Anticipated Taiwanese Made Submarine to be Revealed
China Shipbuilding Corporation (CSBC) has been preparing to realize the Indigenous Defence Submarine. Developing a prototype pressure hull for the "Qianlong Project" in order to study feasibility, working on an energy assessment, and setting up research & development teams are among the preparations to date. With the announcement of the government's new initiative to maintain a sufficient self-defense capability, the Submarine Development Center of CSBC (SDCC) was established last August. SDCC has designed and developed the submarine that will be displayed in the exhibition.
On behalf of the Ministry of Science and Technology, Ming Rong Yuan Business Co., LTD., one of the world's largest manufacturers of pressure vessels, has joined forces with various domestic research institutes to develop underwater vehicle and hull components, an important early step in submarine development. In this event, they will be exhibiting a miniature model made of high strength HSLA-80 alloy steel. HSLA 80 has a high-strength and low alloy property making it easy to handle. China Steel Corp., is able to produce such material and it is projected to be used as the main material for building the submarine pressure hull.
Taiwan's Self-Developed Weapons To Showcase in Southern Taiwan
Another highlight of the exhibition will be in the Ministry of Defence stall located in the South Wing of the Kaohsiung Exhibition Center. The stall will be exhibiting items such as Hsiung Feng III missiles and Tien Kung III missiles. In addition, the National Chung-San Institute of Science & Technology are displaying a full-size model of missile launchers. The Hsiung Feng III missile is one of the few supersonic anti-ship missiles that is already in service in the Navy. Tien Kung III is the latest missiles in the series which is still in development to replace the American made Hawk missiles which have been in service for many years. On top of that, for the very first time, the Material Production and Manufacturing Center from the Department of Defense Armaments Bureau is displaying the Taiwan Infantry Fighting Vehicle, configured with 81mm mortar. The exhibition will give people a rare opportunity to experience and examine Taiwan's self-developed weapons.
Resource Integration Showcasing Key Technologies and Military Drills
The exhibition is opened to professional buyers on September 15 and 16, where industry and academia experts are invited to host professional forums and seminars. The two forums will discuss topics related to the shipbuilding industry, particularly economic development and national defense. The seminar will cover ship design, green energy, marine technology and more. From September 17 to 18, the exhibition is open to the general public. Admission is free and will include access to National Defense Vessels, Frogmen Show, Marine Corps Chikwondo Display, marching band performances, along with other event highlights. The event organizers anticipate thousands of visitors during the mid-autumn festival holiday. For more information on the event, please visit our official website: http://khmaritime2016.com/
Taiwan Shipbuilding Association
Taiwan Shipbuilding Association was established in July 1967. It currently has more than 90 shipyard members involved in boat design, manufacture, repair, retrofit, and research and development. The association's role is to coordinate between and advocate on behalf of members, in order to promote economic development of the industry.
Press Contact
Pilot PR
Stephanie Lin
E-mail: Email Contact