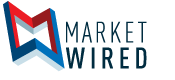 Avalara Announces New Partnership With ICBUSA During Global Bookkeeping Week
Members of ICBUSA, Part of the Institute of Certified Bookkeepers' Global Family, Can Now Access Avalara's Sales Tax Knowledge Resources, Tools & Training, Products & Services
/EINPresswire.com/ -- Avalara, Inc., a leading provider of cloud-based tax compliance automation for businesses of all sizes, today announced a partnership with ICBUSA, the newest member of ICBGlobal, which represents the largest professional membership organization for bookkeepers in the world.
The partnership announcement occurs during Global Bookkeeping Week, with events taking place from Melbourne to Manchester, Syracuse to Seattle and all points in between, celebrating the bookkeeping profession and the vital work these professionals do to support small businesses around the world.
ICBUSA members now have access to Avalara's expansive repository of resources for bookkeeping and other accounting professionals, including:
Tools and training resources, including a rich repository of sales tax-specific white papers, articles, training videos, and more


Products and services designed for bookkeepers to use in serving clients' sales tax management needs, and in building their practice


Directory of State & Local Tax experts by region -- a great partnering resource to leverage for clients' more complex State & Local Tax needs


Partnering programs for bookkeepers, including exclusive discounts on Avalara products and services for ICBUSA members


Avalara community forum -- interact with other accounting professionals, sales tax professionals and Avalara experts online to get your questions answered


"Our aim as an organization is to raise the standard of bookkeeping in the U.S., and our new relationship with Avalara will help in that endeavor by allowing our members to advance their service offerings and better advise their clients on matters related to sales and other indirect taxes," said Jan Haugo, CEO of ICBUSA. "As our members look to differentiate their firm offerings and find ways to add greater value to their client relationships, in addition to marketing for prospective clients, automation providers like Avalara become essential partners in a bookkeeper's overall success strategy."
"We're truly pleased to build on our existing relationship with ICBGlobal and work directly with bookkeeping professionals in the ICBUSA network," said Marshal Kushniruk, executive vice president of product at Avalara. "The role of bookkeepers is changing rapidly in the U.S., and Avalara is excited to arm these professionals to be better business advisors and play a bigger role in helping small business clients navigate obstacles and challenges that stand in the path of growth and prosperity."
For more information about Avalara's programs and resources for bookkeepers, go to: https://www.avalara.com/accountants/.
About Avalara
Avalara helps businesses of all sizes achieve compliance with transactional taxes, including VAT, sales and use, excise, communications, and other tax types. We deliver comprehensive, automated, cloud-based solutions that are fast, accurate, and easy to use. Our Compliance Cloud™ platform helps customers manage complicated and burdensome tax compliance obligations imposed by state, local, and other taxing authorities throughout the world.
Avalara offers more than 500 hundred pre-built connectors into leading accounting, ERP, ecommerce and other business applications. Each year, the company processes billions of indirect tax transactions for customers and users, files hundreds of thousands of tax compliance documents and tax returns, and manages millions of exemption certificates and other compliance related documents.
A privately held company, Avalara' s venture capital investors include Sageview Capital, Battery Ventures, Warburg Pincus, Technology Crossover Ventures, Arthur Ventures, and other institutional and individual investors. Avalara's headquarters are in Seattle, WA and it has offices across the U.S. and in London and Brighton, UK; Brussels, Belgium; and Pune, India. More information at: www.avalara.com
About ICBUSA
ICBUSA is a dynamic professional body that exists to ensure that people recognize the importance and worth of bookkeepers and the vital role they play in sustaining the American small business economy. ICBUSA is a division of ICBGlobal, a world-wide not-for-profit professional body that has created a community of like-minded bookkeepers that stretches right across the globe. It has students and members in more than one hundred countries, with over one hundred thousand people registered worldwide. It is recognized by governments, other professional bodies and business organizations, as well as by leading world organizations such as the Commonwealth of Nations. Find out more from the ICBUSA E-book: https://simplebooklet.com/icbusasnh. Or visit www.icbusa.org to get in touch or learn more.
Sheri Renner
Director of Corporate Communications
sheri.renner@avalara.com