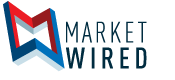 New York Digital Signage Week to Bring Together Thought Leaders for a Series of Important Events to Be Held October 24-28
/EINPresswire.com/ -- Thousands of digital signage industry leaders and hundreds of out of home media owners, media planners, creative agencies, retailers, architects and investors, all thirsty for knowledge, will come together the week of October 24-28, 2016 for New York Digital Signage Week, sponsored by BARCO, Christie Experiential Networks, Digital Signage Expo and the Metropolitan Transit Authority (MTA).
The week-long series of events, an initiative first put together in 2012 by the publisher and event organizer, the Ministry of New Media, will once again include dozens of concurrent events including The DailyDOOH Investor Conference, the NEC New York Partner Showcase, the Video Everywhere Summit Presented by DPAA and the SEGD XLAB Conference and tours as well as networking other receptions and parties throughout the week.
"These are exciting times for the digital signage industry -- the explosion of retail screen networks and the conversion of classic OOH sites to Digital Out Of Home create a myriad of new opportunities for media owners, agencies, advertisers and of course investors. The Global Digital Signage Market is valued at $11 Billion in 2016 and will rise exponentially in the coming years. We are delighted to be working with so many incredible partners to bring the decision makers in the industry together for a week of networking, learning and seeing the newest products available," said Russ Curry, Managing Director, Ministry of New Media, organizer of New York Digital Signage Week.
The week kicks off on Monday, October 24 with the BARCO Launch Event at 4:00 pm. Dave Etherington, Chief Strategist, Intersection, a technology and media company redefining the urban experience, will be the speaker. Barco, a global technology company, designs and develops networked visualization products for the Entertainment, Enterprise and Healthcare markets. Also on Monday, major industry influencer AVNation -- an online network of nonpartisan creatives, technologists and executives who blog and podcast for the audiovisual industry, will host an hour long podcast Live From Times Square, sponsored by Daktronics.
On Tuesday, October 25 the day will start with A Coffee & Controversy Breakfast Debate, sponsored by the Digital Signage Federation and Digital Signage Expo. It takes place at Guy's American Kitchen & Bar, followed by an optional walking tour to see the best digital implementations in the city. Also that morning The Advertising Research Foundation (The ARF) will host a panel discussion on Increasing Cross-Platform Impact with Digital Out of Home, at the Union League Club on Park Avenue in conjunction with Clear Channel Outdoor, DailyDOOH and the Digital Place based Advertising Association (DPAA).
The NEC New York Partner Showcase, one of only two events that has been part of the week since its inception will take place on the evening of Tuesday, October 25 and all day Wednesday, October 26 at SIR Stage37. This year for the first time, the Tuesday evening VIP drinks reception will include an hour long chat show filmed in front of a live studio audience called 'Manhattan Tech Talk'. For more information, and to register, visit http://www.necdisplay.com/event/nec-new-york-partner-showcase-/156.
Also on Wednesday, October 26 senior executives in the Outdoor, Digital Out of Home, Digital Placed based and Digital Signage industries, will gather for The DAILYDOOH Investor Conference taking place at Denton's, Avenue of the Americas. During the full day conference, industry experts will provide an overview from the last year and will look ahead to expectations for 2017, including mergers and acquisitions. Speakers include Mark Boidman, Laura Davis-Taylor, Randy Dearborn, Kym Frank, Dirk Huelsermann, Stephen Freitas, Francois de Gaspe Beaubien, Monica Ho, Ross Honey, John Pizzamiglio, Clive Roux, and Eric Sondag. For more information, and to register, visit http://2016.dailydoohinvestorconference.com/.
The Video Everywhere Summit Presented by the Digital Place Based Advertising Association (DPAA) will take place on Thursday, October 27 at the Roosevelt Hotel. This is the largest one-day event dedicated to multi-screen engagement and brings together 700+ delegates from brands, agencies, media, ad tech, research, mobile and location data, as well as all of the important technology partners. For more information, and to register, visit http://videoeverywheresummit.com/.
Over two days, October 27-28, graphic and information designers, fabricators, architects, exhibition designers, technology integrators, interaction designers, brand strategists, students, wayfinding specialists, teachers, and others who have a hand in shaping content-rich, experiential spaces, will attend XLAB Presented by The Society for Experiential Graphic Design (SEGD). Attendees will be able to participate in Project Tours and Digital Workshops and the XLAB Conference itself, taking place at the SVA Theater. For more information, and to register, visit https://segd.org/workshop/2016-xlab.
For the most up to date information about New York Digital Signage Week and a registration link to each of the events, visit http://newyork2016.digitalsignageweek.com/
For Further Information, Contact:
Amy Riemer
Media Relations Representative
978-475-4441 (office)
978-502-4895 (cell)
Email Contact