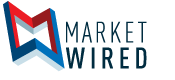 Move Over SoundCloud, There's a New Sheriff in Town - Radical Launches New Service for Independent Musicians
/EINPresswire.com/ -- As SoundCloud focuses on major label music, Indie Artists worldwide look for a new service to call their own. On Radical Indie (http://www.radicalindie.com) musicians get FREE uncapped accounts AND keep 100% of revenues from downloads, merchandise sales, and shows they promote. With 'Import from SoundCloud' they can easily upload whole collections. Radical Indie works on Chrome browsers; apps are available for iOS (https://itunes.apple.com/us/app/radicalfm/id666778251) and Android (https://play.google.com/store/apps/details?id=fm.radical).
The most powerful LIVE audio broadcasting platform to ever offer legal music content, Radical allows anyone to share Independent music Live via one-touch 'BroadCast' for completely synchronous real-time sharing. While proprietary TALK™ technology allows every user to inject their voice into their BroadCast to host Live radio to an unlimited audience worldwide.
Indie Artists can present new releases LIVE to their fans (sorry SoundCloud)
TALKshow Hosts can conduct interviews or ramble to their heart's content (not iHeart's)
Journalists can Host their own news programs on any topic they choose (screw FOX)
Every User can do anything they could do with their very own radio station, FREE!
"By allowing users to create live BroadCasts with personality and legal content, Radical Indie is catapulting old school radio into the internet age", says founder Thomas McAlevey. "Now listeners can chat directly with their favorite DJs, Kanye West can modify his playlist order based on real-time feedback, a pastor from Zimbabwe can build a global following for his sermons, or the kid next door can become the next Ryan Seacrest."
Home to Independent Musicians and TALKshow Hosts worldwide, all-new Radical Indie is the most social streaming audio service ever.
About Radical Indie
Radical Indie is wholly owned by Radical.FM Inc. Operating in various incarnations while developing TALK, Radical.FM decided to commit to the under-served Indie community. With staff around the globe, Radical's CEO bases himself on the beautiful island of Palawan, where he is also engaged in philanthropic projects like a non-profit community radio station. As always, Radical is free and commercial free, operating uniquely on a 'Pay What You Can' basis.
Radical is Radio Re-Defined.
Media Contact:
Frank Colin
frank@radical.fm