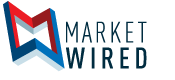 Black Stallion Provides Corporate Update: Company Enters Into Memorandum of Understanding
/EINPresswire.com/ -- Black Stallion Oil & Gas, Inc. (OTC PINK: BLKG) (herein after "Black Stallion", "we", "our" and/or "the Company"). The Company is pleased to announce it has entered into a Memorandum of Understanding for the acquisition of certain assets and intellectual property utilized for the development of mining solutions for the Bitcoin industry, block chain technological solutions and trading of all types of currency including cyber currencies utilizing proprietary vApp automation solutions specific for the financial industry, specifically Data Aggregation, PHP/AJAX interactive applications and server-side scripts for the financial industries.
Closing of the MOU is subject to formal documentation. Further details will be provided upon finalization of the formal documentation.
The Company is looking to diversify its business interests to industries that have lower barriers to entry from a capital requirement perspective than the oil and gas exploration business. The company is exploring industries that offer both cash flow and growth.
The company is currently doing an analysis of its Oil and Gas leases to determine the viability of further capital expenditure and the future potential those leases hold.
Previously the company announced:
In June 2014, Black Stallion received a NI 51-101 report from B.L. Whelan, P. Geo. ("the Whelan report") on the Woodrow Prospect. The author reviewed the available technical data, reports derived from the public domain and information from wells within the leases and currently producing wells in adjacent fields. The report concluded the Woodrow Prospect offers multiple opportunities for possible success in oil and gas production across multiple potential targets at shallow depths, and recommended an exploration program be carried out on the leases to determine the potential hydrocarbon content of the various formations.
On September 21, 2015, Black Stallion announced it had entered a Master Services Consulting Agreement ("the agreement") with Calgary-based Sproule Associates Limited ("Sproule") in connection with the Company commencing a four-phase work program on the prospect. The agreement includes estimation of prospective resources within the Woodrow Prospect, and technical advisory services relating to the Company's work program. The Company expects Phase I of the four-phase work program to be completed by late October 2015.
ABOUT BLACK STALLION OIL & GAS
Black Stallion Oil & Gas, Inc. (OTC PINK: BLKG) is a publicly traded, Los Angeles, CA based energy exploration company focused on developing America's abundant shale oil and gas resources. Black Stallion is currently focused on the emerging Alberta Basin Bakken in northwest Montana, which lies due west of, and shares characteristics with, the prolific Williston Basin. Black Stallion has acquired a 100% Working Interest in the large 12,233-acre Woodrow Prospect in Teton county, northwest Montana, within the Alberta Basin Bakken fairway.
www.Black-Stallion-Oil.com will be updated to reflect the changes in the company's business direction. Look for additional updates on Facebook under Black Stallion Oil & Gas Inc.
This press release may include certain statements that are forward-looking in nature and that involve a number of uncertainties and risks. Such forward-looking statements are within the meaning of that term in Section 27A of the Securities Act of 1933, as amended, and Section 21E of the Securities Exchange Act of 1934, as amended. The forward-looking statements in this press release are based on Black Stallion's current projections and expectations in regard to future events, which are based on currently available information. The forward-looking statements in this press release may also include statements relating to Black Stallion's anticipated business prospects, strategies, new developments, financial performance and similar matters. Black Stallion disclaims any obligation to update any of its forward-looking statements, except as may be required by law.
Cautionary Note to U.S. Investors: The United States Securities and Exchange Commission permits US companies, in their filings with the SEC, to disclose only those mineral deposits that a company can economically and legally extract or produce. We may use certain terms in this press release, such as "measured," "indicated," and "inferred resources," which the SEC guidelines prohibit US registered companies from including in their filings with the SEC. US investors are urged to consider closely the disclosure in our Form 10-K which may be secured from us, or from our website at http://www.black-stallion-oil.com.
Black Stallion Oil & Gas, Inc.
Mr. Ira Morris
CEO
633 W. 5th Street
26th Floor
Los Angeles, CA
90071
USA

INVESTOR RELATIONS:
Phone: 213-223-2071
E-mail: info@black-stallion-oil.com