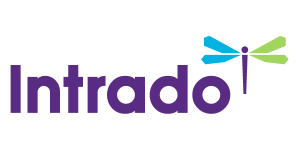 MCBC Holdings, Inc. Announces Pricing of Follow-on Offering
/EIN News/ -- VONORE, Tenn., Sept. 14, 2016 (GLOBE NEWSWIRE) -- MCBC Holdings, Inc. (NASDAQ:MCFT) (the "Company") today announced the pricing of a secondary offering (the "Offering") of 4,000,000 shares of its common stock held by affiliates of Wayzata Investment Partners at a public offering price of $10.25 per share.  In addition, the selling stockholder has granted the underwriters a 30-day option to purchase up to 600,000 additional shares of the Company's common stock at the public offering price, less the underwriting discount.  No shares are being sold by the Company in the Offering, and the Company will not receive any proceeds from the sale of shares by the selling stockholder.

The closing for the Offering is expected to occur on September 20, 2016, subject to the satisfaction of customary closing conditions.
Baird and Wells Fargo Securities are acting as joint book-running managers and representatives of the underwriters in the Offering.  Raymond James is acting as a book-runner, and KeyBanc Capital Markets and B. Riley are acting as co-managers.
A shelf registration statement (including a prospectus) relating to the Offering was filed with the SEC on August 1, 2016 and became effective on August 10, 2016. Before you invest, you should read the registration statement, prospectus, prospectus supplement and other documents the Company has made available with the SEC for information about the Company and the Offering. You may obtain these documents free of charge by visiting EDGAR on the SEC website at www.sec.gov. Alternatively, copies of the prospectus and accompanying prospectus supplement, when available, may be obtained from: Robert W. Baird & Co. Incorporated, Attention: Syndicate Department, 777 East Wisconsin Avenue, Milwaukee, WI 53202, or by email at syndicate@rwbaird.com, or by telephone at (800) 792-2473; or Wells Fargo Securities, LLC, Attention: Equity Syndicate Department, 375 Park Avenue, New York, New York 10152, or by email at cmclientsupport@wellsfargo.com, or by telephone at (800) 326-5897.
This press release shall not constitute an offer to sell or the solicitation of an offer to buy, nor shall there be any sale of these securities in any state or other jurisdiction in which such an offer, solicitation or sale would be unlawful prior to registration or qualification under the securities laws of any such state or other jurisdiction.
Forward-looking Information
Certain statements contained in this news release, as well as other information provided from time to time by MCBC Holdings, Inc. or its employees, may contain forward looking statements that involve risks and uncertainties that could cause actual results to differ materially from those in the forward looking statements. You can identify forward-looking statements by the fact that they do not relate strictly to historical or current facts. These statements may include words such as "guidance," "anticipate," "estimate," "expect," "forecast," "project," "plan," "intend," "believe," "confident," "may," "should," "can have," "likely," "future" and other words and terms of similar meaning.
Any such forward looking statements are not guarantees of performance or results, and involve risks, uncertainties (some of which are beyond the Company's control) and assumptions. Although we believe any forward-looking statements are based on reasonable assumptions, you should be aware that many factors could cause actual results to differ materially from those anticipated in any forward-looking statements. Please refer to the risk factors discussed in our prospectus supplement for the Offering, our Form 10-K for the year ended June 30, 2016 and other SEC filings, which can be found at the SEC's website www.sec.gov. The discussion of these risks is specifically incorporated by reference into this news release.
Any forward-looking statement made by MCBC Holdings, Inc. in this press release speaks only as of the date on which it is made. We undertake no obligation to update any forward-looking statement, whether as a result of new information, future developments or otherwise, except as may be required by law.
About MCBC Holdings, Inc.
Headquartered in Vonore, Tenn., MCBC Holdings, Inc. (NASDAQ:MCFT) is the parent of MasterCraft Boat Company, a world-renowned innovator, designer, manufacturer, and marketer of premium performance sport boats. Founded in 1968, MasterCraft has cultivated its iconic brand image through a rich history of industry-leading innovation, and more than four decades after the original MasterCraft made its debut the company's goal remains the same – to continue building the world's best ski, wakeboard, wakesurf and luxury performance powerboats. For more information, visit www.mastercraft.com. 
CONTACT:
Tim Oxley
Chief Financial Officer
(423) 884-2221
Tim.Oxley@mastercraft.com

Matt Sullivan
(612) 455-1709
Matt.Sullivan@padillacrt.com