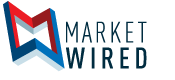 Munchery Welcomes Food, Retail, and Consumer Heavyweights to Board of Directors
Ron Burkle and Jeff Housenbold Add Supply Chain & E-Commerce Expertise to Drive Mission of Scaling Quality Food
/EINPresswire.com/ -- Munchery, the leader in high-quality meal delivery, welcomes Ron Burkle and Jeff Housenbold to its board of directors. Burkle will also lead the board as chairman. The new additions further strengthen Munchery's expertise across the entire food supply chain and e-commerce verticals at the board level as the company looks to build on the recent expansion of its Ready-to-Eat and Ready-to-Cook meal offerings across the country.
Burkle is widely recognized as one of the preeminent investors in retail, manufacturing, distribution and hospitality. Housenbold brings extensive experience leading hyper-growth companies, building premium lifestyle brands and driving profitable growth at multinational e-commerce companies including eBay and, most recently, as president and CEO of Shutterfly.
"Ron's deep knowledge of the food supply chain and Jeff's success in seamlessly merging online and offline retail experiences will be invaluable to Munchery as we continue to scale food nationwide," said Tri Tran, Munchery co-founder and CEO. "We'll draw on their insights to keep improving our online and offline customer experience and growing efficiently as we enter new markets."
Burkle is the founder of The Yucaipa Companies, an investment firm focused on companies in distribution, logistics, food, retail and hospitality. He has invested widely in the grocery industry with stakes in Whole Foods, Wild Oats, Golden State Foods, Dominick's, Fred Meyer, Ralphs and Food4Less. He has also served on the board of numerous organizations including Yahoo! (NASDAQ: YHOO), KB Home (NYSE: KBH) and the J. Paul Getty Trust, and as the Co-Chairman of the Burkle Center for International Relations at UCLA.
"As the only company in its space with a model built to scale both prepared food and meal kits alike, Munchery is uniquely positioned to transform the way we eat and shop for food," said Burkle. "The company's socially-conscious mission to bring great food to everyone that's accessible to all lifestyles, resonates universally, and I'm excited to be part of its next phase of growth."
Housenbold served from 2005 to 2016 as president and CEO of Shutterfly, Inc. (NASDAQ: SFLY). During his tenure, he transformed Shutterfly into the nation's fifth largest standalone e-commerce company generating more than $1.1 billion in annual revenue, led a successful IPO in 2006 and drove the strategic direction of the company's seven premium lifestyle brands and its enterprise business. Prior to Shutterfly, Housenbold served in a number of executive positions including vice president of business development and internet marketing at eBay, where he managed customer acquisition and retention, and completed a number of high-profile deals with Google, Microsoft, Disney, AOL and Yahoo. He serves on the Board of Directors of local deal marketplace Groupon (NASDAQ: GRPN) and online student hub Chegg (NYSE: CHGG) and is a special industry advisor to KKR & Co. L.P. (NYSE: KKR) and a Trustee of Carnegie Mellon University. Housenbold previously served on the Board of Directors of Shutterfly, hotel and entertainment company Caesars Entertainment Corporation (NASDAQ: CZR) and numerous private and not-for-profit organizations in Silicon Valley.
"Munchery has excelled at creating a delightful online and offline customer experience in the food industry," said Housenbold. "Food has a reputation as a challenging product, and Munchery's ability to oversee every step of the process enables them to guarantee quality, affordability and convenience like few others in the industry. I look forward to seeing the team continue to execute their vision, delight their customers and build a great business."
"I'm thrilled to add Ron and Jeff to the Board of Directors of Munchery," said Shervin Pishevar, co-founder and managing director of Sherpa Capital. "They are incredibly talented businessmen who have successfully scaled companies, built beloved brands and created billions of dollars of shareholder value. Their vast experiences and expertise will help guide Munchery in achieving its mission of bringing high-quality food at a great value to more people. We look forward to their contributions as we continue to expand into new markets."
Burkle and Housenbold join current board members Shervin Pishevar, Pravin Vazirani, Thomas Gieselmann, Munchery CTO and Co-founder Conrad Chu and Tri Tran.
About Munchery
Munchery makes great food accessible to everyone, everywhere by delivering chef-crafted meals directly to diners' doors. It oversees every step of the process from sourcing to delivery, offering a range of prepared meals and meal kits for all preferences and lifestyles at a fraction of restaurant prices. Munchery currently provides same-day delivery to San Francisco, Sacramento, Seattle, Portland, Los Angeles, San Diego, New York, Washington DC and their surrounding metropolitan areas, and schedule-ahead delivery to regions of California, Arizona, Colorado, Idaho, Nevada, Oregon, Utah and Washington, with plans to expand availability to additional cities throughout 2016. For every order placed, Munchery provides a donation of one meal to a local food bank. For more information, visit Munchery's website, Facebook, Twitter and Instagram.
Contact
Munchery
munchery(at)launchsquad(dot)com