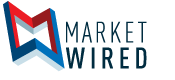 Majestic Wildlife, Scenic Beauty, Genuine Hospitality Awe Travelers During Custom-Tailored Adventures in Africa Created by Naples-Based Intrepid Expeditions
/EINPresswire.com/ -- Intrepid Expeditions - When Scott Simmer of Fort Lauderdale sought a romantic background for his proposal of marriage, he took his bride-to-be to the lavender gardens of an old country inn in heart of South Africa's wine country.
When Jill Milton and her husband planned a once-in-a-lifetime graduation trip with their two daughters, the San Jose family opted for a two-week photographic adventure from the watering holes of Botswana to the wildlife-packed safari camps of Zimbabwe to the sand, surf and sunsets of South Africa's Atlantic seaboard.
When Atlanta-based real estate and mushroom company entrepreneur Todd Pittard went looking for adventure, he trekked the volcanic slopes of the Democratic Republic of the Congo and the lush tropical forests of neighboring Rwanda to spend time with a family of mountain gorillas.
These adventurers reflect trends travel pros say they are seeing among Africa-bound clients this year: rising demand for once-in-a-lifetime experiences; rising numbers of solo travelers; and rising numbers benefiting from better exchange rates and lower airfares.
"The most satisfying part is when people come home and tell me that Africa is in their blood, that Africa has awakened a sixth sense in them," said Simon Gluckman, owner of Intrepid Expeditions in Naples, Florida, a tour operator specializing in custom African safaris. "A safari stimulates all your senses and really does turn you into a different person."
Africa is hot. The World Bank estimates that Sub-Saharan Africa (SSA) could be on the cusp of an economic takeoff similar to China 30 years ago and India 20 years ago. And, according to the bank, tourism is one of the key industries driving change in Africa now and could have a transformational impact on the economies of many countries.
The area has abundant assets, including expansive beaches, plentiful wildlife, extensive natural and cultural attractions, and adventure opportunities. And, the bank says, there are considerable opportunities for expansion in safari, beach, business, eco and cultural forms of tourism.
Gluckman's company offers travel itineraries in nearly two dozen African nations, including the island nations of Madagascar, Mauritius and Seychelles. However, Intrepid Expeditions specializes in creating tailor-made trips to suit the preferences of its clients.
"I've always been comfortable creating custom-made adventures," said the South Africa-born, America-raised Gluckman, who has been organizing African adventures for nearly two decades. "There are plenty of companies offering tours. I've always enjoyed that we go our own way."
Gluckman's approach was a crowd-pleaser for the Milton family. "This was a last big family vacation as one daughter finished college and one daughter finished high school. We have traveled a lot worldwide and didn't want to be typical American tourists," said Milton, who along with her husband, is in the high technology field.
"Simon did a fantastic job listening and putting together a wonderful package. The diversity of destinations was fantastic. We're all interested in photography and were very lucky with our eye-level, game-viewing experiences at the water holes."
"The Cape Town beaches were spectacular," she said. "And the people Simon chose to engage on our behalf were friendly, punctual and accommodating."
Pittard, who has hiked the Appalachian Trail and lived in the Rocky Mountain west, was thrilled with his most recent African adventure, too.
"We flew into Rwanda one day; crossed into the Congo the next. You never know what will happen when you cross the border. But it went smoothly," he said. "Soon we were on a gorilla trek, walking through dense jungles, rich in wildlife. We hiked for two hours and found a family of gorillas. We spent an hour with the family. It was like watching a reality TV show. It was just incredible. And then we hiked back out."
"The following day, we climbed a volcano and spent the night at the top. The guides understood how the altitude change would impact us and how to pace us," said Pittard, who previously traveled to Africa and South America. "It was first-class all the way. We had a cook. And it was pretty cool eating great food at the top of a volcano in the Congo. What a treat."
Simmer said he started planning his romantic adventure through Intrepid Expeditions about six months before the May 2013 trip. "I told them of my intentions to propose and they went above and beyond. There was champagne waiting for us at several of our destinations."
Among other highlights, Simmer recalled:
Shark diving with great whites while in a protective cage in the waters off Hermanus;
Watching the penguins play in Cape Town;
Viewing the Big Five over the course of their safari, including the elusive leopard, at Kapama Game Reserve in the greater Krueger National Park.
"Seeing these animals, these wonders, in their natural element; being so close to them; you feel adrenaline, yes," said Simmer. "But more so, you feel admiration, reverence, awe."
Intrepid Expeditions is a member of The International Ecotourism Society, whose mission involves uniting conservation and communities to perpetuate sustainable travel.
"Many people who come to Africa are on once-in-a-lifetime trips. They want to see as many animals as possible. And they depend on me to recommend the right places," said Gluckman, whose business these days comes largely from referrals and repeat customers.
"We care about conservation of the wildlife, about preservation of the land, about empowerment of the local communities," he explained. "We do business with camps that employ folks from the local villages, who buy from local farms, who train their guides, who build schools in their local communities to ensure that local communities share in the benefits of tourism."
Such authoritative local knowledge informed each journey and enhanced each experience, Milton, Pittard and Simmer affirmed.
"Having Intrepid Expeditions guide me on this adventure gave me a peace of mind. Every excursion, every guide, every restaurant, every hike, every winery ... Intrepid Expeditions knew," said Simmer. "I have been to many destinations working with other agents and by far, hands down, not one other company can compare. Truly felt flawless."
Intrepid Expeditions
Intrepid Expeditions is a U.S.-based tour operator specializing in custom African safaris. Visit us online at www.intrepidexpeditions.com. Check out our itineraries or call us at (800) 893-1157 to talk with a Safari Consultant who will help you design the ultimate African adventure.
Contact:

Jerry Erhlich at The Brand Squad
901 866 9402
jerry@thebrandsquad.com