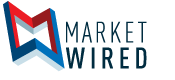 The Largest American Football Stadiums in the United States Seen by Pleiades Satellites
Sports Authority Field at Mile High, Denver, Colo.
/EINPresswire.com/ -- Today the 2016 regular season kicks off in Denver, Colo. To help celebrate the new season, Airbus Defense and Space presents the Pléiades images of the 14 largest stadiums, all with a seating capacity of over 70,000.
Pléiades twin satellites are operated by Airbus Defense and Space, as a constellation in the same orbit, phased 180° apart. They deliver very-high-resolution optical imagery products in a record time and offer daily revisit capability to any point on the globe at 50cm resolution.
You can view the Pléiades images here, and download the high resolution files here.
About Airbus Defense and Space
Airbus Defense and Space, a division of Airbus Group, is Europe's number one defence and space enterprise and the second largest space business worldwide. Its activities include space, military aircraft and related systems and services. It employs more than 38,000 people and in 2015 generated revenues of over 13 billion Euros.
Contact:
Fabienne Grazzini
+ 33 (0)5 62 19 41 19
fabienne.grazzini@airbus.com