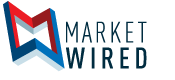 Menlo Ventures Announces Appointment of Shawn Carolan as Managing Director and Leader of Firm's Consumer Practice
Carolan Returns to Menlo Ventures as Proven Investor; Uber, Roku, Siri
/EINPresswire.com/ -- Menlo Ventures announced today that Shawn Carolan is re-joining the firm as a managing director. Carolan will lead the firm's consumer practice based in San Francisco, where the firm plans to make additional hires on the consumer investing team.
Carolan was a Managing Director at Menlo from 2002 to 2013, backing consumer startups including Uber, Siri, Roku, PlaySpan, IMVU, TeleNav and YuMe. He then founded and was CEO of Handle, an email productivity startup, and ran the company until 2016. He returns to venture capital investing with renewed passion for building companies side-by-side with entrepreneurs after being one himself.
"I'm excited to dive into building early-stage companies after my own founder's journey," said Carolan. "I've known the team at Menlo for more than a decade, and I'm thrilled to be back on an agile team with a great track record and culture of integrity," he added.
Carolan joined Menlo Ventures as an Associate and was promoted to Managing Director two years later at age 30. His consumer investing focus emphasized a particular interest in huge technological shifts. Carolan's ability to study these shifts led to investments in the Series A of Siri, which at the time of was buried within research institute SRI, and the Series B of Uber. Carolan invested in the Series A of IMVU and was credited in IMVU founder Eric Ries' book The Lean Startup for being an early supporter of the movement that allows startups to find early product market fit quickly and efficiently. During his initial tenure at Menlo, Shawn had 3 M&A events and 1 IPO, and has been recognized on the Forbes Midas List.
"We're thrilled to welcome Shawn back to the Menlo fold," said Mark Siegel, managing director. "Not only does he have a great track record as an investor, he has an innovator's mindset and an entrepreneur's perspective that enables him to be a valuable advisor to founders growing world-class companies today. He will be a true asset to our consumer practice in San Francisco, where the next iconic consumer companies will be hatched," he added.
Entrepreneurs who have worked with Shawn agree he has an impressive ability to identify disruptive ideas early and build great companies as a value-added board member and advisor.
"Uber's mission to make transportation as reliable as running water requires not only bold ideas and big ambitions, but also a deep commitment to execution. Shawn is fully equipped with the operational experience that is critical to partnering with a new generation of entrepreneurs, which is why I'm pleased to see him return to Menlo," said Emil Michael, Chief Business Officer at Uber.
"Shawn is one of the great visionary VCs in the valley," said Dag Kittlaus, CEO of Siri. "He recognized what we were trying to do and was the first Siri investor. He was a valued board member all the way through to our acquisition by Apple."
Carolan's investing focus will be consumer technologies with a focus on mobile-first applications, doubling down on the firm's current consumer practice, which makes up 50% of the Menlo portfolio. Menlo also invests in marketplaces, vertical e-commerce, subscription services, and mobile applications. The firm's current and recent portfolio includes Warby Parker, Poshmark, Stance, MachineZone, Flurry, Tumblr, Periscope, Betterment, Dropcam, Rover.com, Munchery, The Black Tux, and others.
Carolan joins Menlo's four other managing directors investing in Menlo XII, Menlo's $400 million main fund, and the firm's $250 million Opportunity Fund. They are: Mark Siegel, Venky Ganesan, Pravin Vazirani, and Matt Murphy.
About Menlo Ventures
Menlo Ventures provides capital for seed to growth consumer and enterprise technology companies. Since 1976, the firm's market-driven analysis has led to the identification of opportunities and successful investments in innovative technology markets. Notable areas of investment have included Mobile/Marketplaces (Siri, Uber, Machine Zone, Roku, Rover.com, Getaround, Munchery), Social & Ecommerce (Tumblr, Lumosity, Poshmark), Cloud (Carbonite, EdgeCast, Dropcam, Vidyo), Storage & Big Data (3Par, Coraid, Tintri, Avere Systems), Digital Advertising (Flurry, YuMe, DataXu, Dstillery, eXelate), and Security (Cavium, IronPort, nCircle, BitSight, vArmour). Menlo's portfolio includes more than 70 public companies and more than 100 mergers and acquisitions. Menlo Ventures has $4.65 billion under management and is currently investing Menlo Ventures XII, a $400 million fund with $15 million allocated to the Menlo Talent Fund for fast seed funding, and the Menlo Opportunity Fund, a $250 million fund that targets solely early growth investments. For more information, visit www.menlovc.com.
Press contact:
Jennifer Jones
650-465-5831
Email Contact
@jenniferjones

EIN Presswire does not exercise editorial control over third-party content provided, uploaded, published, or distributed by users of EIN Presswire. We are a distributor, not a publisher, of 3rd party content. Such content may contain the views, opinions, statements, offers, and other material of the respective users, suppliers, participants, or authors.